League News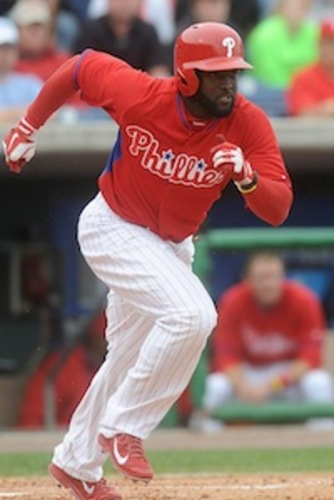 01/31/2015 2:22 PM
Article By: CCBL Public Relations Office
With January drawing to a close, eight former Cape League players remain available as major league free agents. The list includes two position players, left fielders Tony Gwynn Jr. (Brewster, 2002) and Reed Johnson (Brewster, 1998), and six pitchers, one of whom was voted 2014 Comeback Player of the Year in the American League.
Gwynn's 2014 season was a difficult one, both personally and professionally. In mid-June, his father, Hall of Fame outfielder Tony Gwynn Sr., succumbed to salivary gland cancer believed caused by a career-long chewing tobacco habit. Then, on July 28, young Tony was designated for assignment by the Philadelphia Phillies. After clearing waivers, he re-signed with Philadelphia, only to be cut loose again after the season ended.
Gwynn was a second-round draft pick of the Milwaukee Brewers in 2003. The former San Diego State star's first major league hit, a double, came on July 19, 2006, against San Francisco Giants closer Brian Wilson (Hyannis, 2002) exactly 24 years to the day after his father doubled for his first major league hit. Wilson is another ex-Cape Leaguer still looking for a job in 2015.
Gwynn hit .248 in 130 games for the Brewers over three seasons before being traded to San Diego for outfielder Jody Gerut (Harwich, 1996-97) on May 21, 2009. He was informed of the trade by his father, who played his entire career with the Padres.
On Dec. 8, 2010, Gwynn agreed to a one-year deal with the Los Angeles Dodgers. He played in 136 games with the Dodgers in 2011, the highest total of his career, and hit .256 with 22 stolen bases.
On June 1, 2012, Gwynn was part of a Dodgers lineup that included the sons of five former major leaguers – along with Jerry Hairston Jr. (Bourne, 1996; Wareham, 1997), Ivan Dejesús Jr., Dee Gordon and Scott Van Slyke. It was a first in MLB history.
Tony Jr. hit .232 with 13 stolen bases in 103 games in 2012. The Dodgers designated him for assignment on Aug. 6, and he reported to Triple-A Albuquerque, where he hit .338 in 19 games. He spent the entire 2013 season with Albuquerque, batting .300 in 104 games.
In December 2013, Gwynn signed a minor league contract with Philadelphia that included an invitation to major league spring training. He earned a spot on the Phillies' 25-man roster and was the Phillies' starting left fielder on opening day 2014.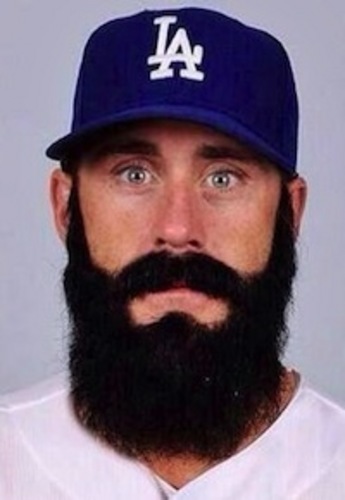 After the June 16 death of his father, Gwynn, 32, was placed on the bereavement list. He was designated for assignment on July 21 and released on July 28. A few days later, he rejoined the Phillies via a minor league contract and was assigned to Triple-A Lehigh Valley. He was called back up on Sept. 2, but on Oct. 10, he refused reassignment to Triple-A, and was released.
Also still unsigned for 2015 is starting pitcher Chris Young (Chatham, 2000), last season's American League Comeback Player of the Year. Young, 35, did not pitch in the majors in 2013, but went 12-9 with a 3.65 ERA in 30 games (29 starts) for the 2014 Seattle Mariners, and ranked eighth in the AL with an opponents' batting average of .234.
He had been released by the Washington Nationals at the end of spring training and signed with Seattle just four days before the start of the regular season. The 6-foot-10, 255-pound right-hander from Princeton was a third-round 2000 draft pick of the Pittsburgh Pirates.
The aforementioned Wilson, nicknamed "The Beard" for his long, thick, black beard, has fallen on hard times in recent years after pitching brilliantly out of the bullpen for the San Francisco Giants. In 2010, he posted a 1.81 ERA and saved 48 games as closer for the World Series champions. The former LSU star, a native of Londonderry, N.H., joined the Los Angeles Dodger in 2013 after Tommy John surgery ended his tenure in San Francisco.
When he was released Dec. 19, he was still owed $9.5 million for 2015, a sum the Dodgers decided to eat in order to open an additional spot on their roster.
Here's the full list of still-available Cape League grads:
Left Fielders
Tony Gwynn Jr., age 32 (Brewster 2002)
Reed Johnson, age 38 (Brewster, 1999)
Starting Pitchers
Scott Baker, RH, age 33 (Orleans, 2002)
Joe Saunders, LH, age 34 (Harwich, 2001)
Chris Young, RH, age 36 (Chatham, 2000)
Right-handed Relievers
John Axford, age 32 (Hyannis, 2002; Cotuit, 2003)
Brian Wilson, age 33 (Hyannis, 2002)
Left-handed Reliever
Joe Thatcher, age 33 (Bourne, 2003)