League News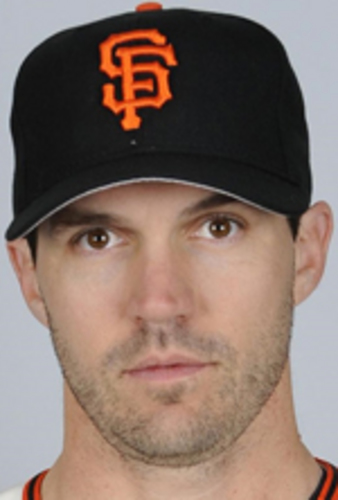 02/20/2015 8:34 AM
Article By: CCBL Public Relations Office
Barry Zito (Wareham, 1997-98) is back in baseball. After taking a year off from baseball the former Cy Young award winner is rejoining the Oakland Athetics, his original major league organization.
The three-time All-Star with the A's signed a minor league contract which included an invitation to major league spring training. Zito will make $1 million if he makes the 40-man roster, and he can pick up another $175,000 in performance incentives.
But the money is nearly inconsequential for Zito, who told San Francisco Chronicle baseball writer Susan Slusser: "I just want to pitch. I love baseball. I want to enjoy the game."
Oakland selected Zito in the first round (ninth overall) of the 1999 amateur draft out of USC. The left-hander made his MLB debut on July 22, 2000, after less than one full season in the minors. He spent seven productive years with the A's, chalking up 102 wins, including a league-leading 23 in '02 which, combined with a 2.75 ERA, earned him the American League's Cy Young award.
After the 2006 season, Zito signed a seven-year, $126 million deal with the San Francisco Giants. But he was never able to equal the success he enjoyed in Oakland. Zito was 102-63 with a 3.55 ERA during his time with Oakland and 63-80 with a 4.62 ERA as a Giant.
His best season in San Francisco was 2012 when he won 15 games, plus three in the postseason and another World Series ring as the Giants captured their second world championship in three years.
After suffering through a dismal 2013 season, going 5-11 with a 5.74 ERA in 30 appearances, 25 of them starts, Zito and the Giants parted ways. The team declined his $14 million option for 2014, paid him a $7 million buyout and said good-bye. Zito became a father for the first time last year while enjoying his first spring and summer out of baseball in decades.
Last week, he auditioned for a number of clubs in Houston, where he had moved to work out with trainer highly regarded trainer Ron Wolforth at his Texas Baseball Ranch. Zito spent four months re-tooling his game with Wolforth, best known for resurrecting the career of Scott Kazmir, who made the 2014 All-Star team with the A's. The hard work paid off and the A's extended their offer.
"I knew in August of 2013 I was going to take a year off," Zito told Slusser. "I had a lot of things I wanted to work on, and I went to see Ron for a couple of days last September and he impressed in every area. It was a great place to stay focused."
Although Zito will be on a minor league contract, Wolforth believes he could easily fit into the A's rotation. He will wear uniform number 75, the same number he wore for all but the first year he was previously with Oakland, said A's equipment manager Steve Vucinich.
"I would not be surprised at all if he made the A's rotation," Wolforth told John Hickey of the San Jose Mercury News Tuesday. "In my opinion, the only thing holding other teams back from signing him is that they were waiting on his velocity."
According to Hickey, Wolforth broke down Zito's style in an effort to rediscover the fastball he had lost in his last few years with the Giants. Zito was never a mid-90s guy on the radar gun, but with his curve and changeup he didn't need to be.
He's throwing 88 mph now, which is below his career best, but Wolforth clients tend to get their velocity gradually over time, Hickey wrote. Kazmir, who won 15 games for the A's last season, is throwing in the mid-90s again, but he was in the mid-80s and out of baseball before turning to Wolforth.
"I believe in April and May you will see Barry throwing at 90 again," Wolforth said. "We didn't sell out trying for velocity. It was important to keep his other pitches. I think his curve, which was always his best pitch, is better than ever ... I think he'll get to 92 before too much longer. It's still part of the process."
The Giants had long been concerned about Zito's failing velocity before letting him go after the 2013 season. When Zito came knocking at Wolforth's door, velocity was on his mind, too.
"Barry told me he felt he'd slowly lost some velocity over the years, and he really didn't feel like he should have," Wolforth said. "He was stronger, he was more fit, he was more flexible, so in his mind he shouldn't be losing velocity. We had to be cautious, because he's always had a very good curve ball, and we didn't want to take that away just so he could look pretty with his velo. In four months, he never missed a day, never was late for a session. He was curious, open-minded and always taking notes. And the velo started to come back without putting too much stress on the elbow," Wolforth told Hickey.
Wolforth said Zito won't quite look like Zito once he gets into an A's uniform.
"When you see him throw, you will notice a definite difference. The old hook he had where he went behind his back during the windup, that's gone. We didn't set out to eliminate the hook, but it's a process of taking links out of his personal bicycle chain to make him more efficient as a pitcher.
"He was open-minded about the process and ready to listen. You don't always get that in a proven big-leaguer. I've worked with a whole bunch of them, and Barry has a better sense of how to pitch than anybody I've ever worked with. I think the A's know that. That's a skill, and not everybody has it. But Barry Zito has that in spades. Given enough time, Barry will be a great pickup. He will shock people.''
Zito, who turns 37 in May, will be attempting to crack an A's rotation led by Kazmir and Sonny Gray. His competition will come from Jesse Chavez, Drew Pomeranz, Jesse Hahn, Kendall Graveman (Wareham, 2012), Chris Bassitt and Sean Nolin, and from Jarrod Parker and A.J. Griffin, both recovering from Tommy John surgery and expected to return before the All-Star break.
-ccbl-