League News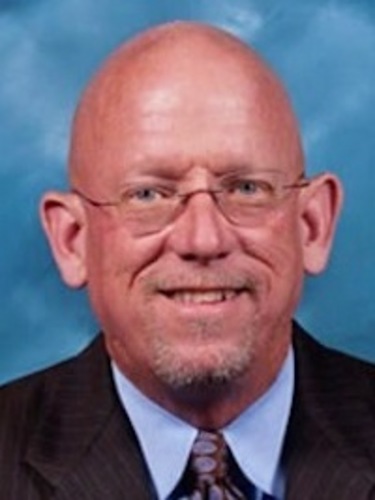 03/01/2015 3:14 PM
Article By: CCBL Public Relations Office
A veteran sportscaster who has called more than 2,000 NBA games will be the Internet voice of the Cape Cod Baseball League's Yarmouth-Dennis Red Sox this summer.
The Register newspaper reports that Mark Doyle, longtime radio voice of the Indiana Pacers, will join returning intern Anthony Santianello (Hofstra) in the Y-D broadcast booth as the Red Sox seek to defend their Cape League championship.
"We're very proud about it," Y-D president and general manager Steve Faucher said. "It's really special to us."
Boyle, now in the midst of his 27th season as the Pacers' play-by-play man, has attained near legendary status in Indiana, where he has been named the state's Sportscaster of the Year three times by the National Sportswriters and Sportscasters Association. In 2013, he was inducted into the Indiana Sportswriters and Sportscasters Hall of Fame and he has also been recognized by Indianapolis Monthly magazine as the top talk show host in the city.
In his spare time, Boyle writes a blog featured on Pacers.com called "Destination Unknown with Mark Boyle," in which he shares a potpourri of stories and experiences during the Pacers' 82-game season travels. In November, he wrote a post titled "Family, Loss and Regret," which chronicled his brother's battle with terminal cancer. Media outlets throughout the nation picked up the story, which was included in a Best Journalism of 2014 compilation by Sports Illustrated media critic Richard Deitsch.
His biography on the Pacers' website calls Boyle "a man of eclectic interests," mentioning his previous summers spent as a participant in the U.S. Open Chess Tournament, a performer with the Indianapolis Symphony Orchestra and at the Indianapolis Civic Theatre, piranha fishing on the Amazon River and working as a barista at a local coffee house.
Oh yes, his resume also includes a season calling the games of the minor league Billings (Mont.) Mustangs, the Cincinnati Reds' entry in the short-season Pioneer League.
"I never had more fun than that summer I spent on that bus with those kids," he said. "It was fun to be around young kids who were all wide-eyed and wanted to be coached." According to the Register story, Boyle can expect a similar experience this season watching the talented collegians who are hoping that success in the Cape League will be a steppingstone to a major league career.
"They're in the infancy of their development and the infancy of their careers," Bell said. "It's just fun to watch people like that start the process and start the journey."
Faucher said it was Boyle who first contacted the team and volunteered his services for the summer.
The veteran broadcaster explained that baseball was his first love as a sport. "I got into broadcasting to do baseball play-by-play, but my career went in another direction and I never had the chance to do it," he said. "It was the first sport I learned how to play (and) it was the sport I liked most. There's just something about being at the ballpark every day and the pace of the game that's appealing to me."
Nevertheless, Boyle said, he is proud and grateful for his success as a basketball announcer.
Prior to joining the Pacers in 1988, Boyle spent time in Minneapolis, St. Louis – where he worked in one of the most highly regarded sports departments in broadcasting at KMOX – and New York, where he was one of the original on-air voices at WFAN, the country's first all-sports radio station. In addition to his NBA experience, which includes work on the nationally broadcast NBA Game of the Week, he has worked in the National Hockey League, spending two seasons with the Minnesota North Stars, and has covered the National Football League, Major League Baseball and Big Ten football and basketball.
Boyle is active in several local charities. He has served on the board of directors of the Indiana Blind Children's Foundation and the Indiana Children's Wish Fund. He spent part of the summer of 2010 walking 500 miles across Indiana to raise money for the Wish Fund. When he announced plans for his "Wish Walk," Boyle said, "Over the years, I've tried to use my time off in the summer to try different things, from piranha fishing in the Amazon to spending a summer with a minor league baseball team in Montana. With this summer's project, I'm going to challenge myself physically, raise money for a great cause and appease all the folks I've known over my life that have told me to go take a hike."
In 2011, Boyle raised money for charity by performing odd jobs, including working on a pit crew during a NASCAR race in Indianapolis, spending a day with the Indiana National Guard and filling in as a meteorologist on WTHR-TV, the NBC affiliate in Indianapolis.
Mark and his wife Janette make their home in Indianapolis.