League News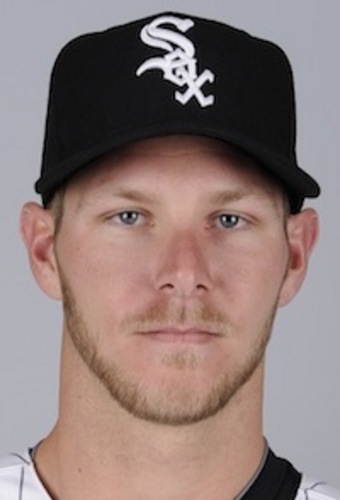 03/01/2015 7:10 PM
Article By: CCBL Public Relations Office
The Chicago White Sox announced Saturday via Twitter that left-handed pitcher Chris Sale (Y-D, 2009) suffered an avulsion fracture on his right foot in a freak accident at his home on Friday.
The early prognosis is that the 6-foot-6, 180-pound starter will miss three weeks of spring training.
Sale, who finished third in American League Cy Young voting in 2014, arrived at the White Sox's Camelback Ranch training camp Saturday morning with the injury. He had X-rays at a Glendale, Ariz., hospital and will undergo more tests when the swelling subsides.
Sale, 25, likened the injury's severity to that of a sprained ankle and said he doesn't believe the problem will have much of an impact on the regular season. His status as the opening day starter for the third straight season April 6 at Kansas City is in question, but will be better determined later this month, general manager Rick Hahn said.
"This is a minor setback," Sale said. "I'm not losing any faith. I'm not going to get down on myself. I'm just rehabbing a foot. I'll be back in no time."
Hahn said Sale was injured while unloading his truck, when he jumped off it and landed awkwardly. Sale didn't provide more details, only joking twice that he did it while fighting off an intruder in his home.
"It was really just a freak incident," Sale said. "I've just done it a million times, and this time it didn't work out so well. Initially I was a little worried, but after the X-rays and all that stuff, it worked out. The best-case scenario would have been Oct. 1 (of last season). But I guess it's as good as it can possibly be. It's early."
Sale's health often has been cause for concern. He spent a stint on the disabled list last season with a strained flexor muscle in his left arm and missed starts in his previous two seasons with injuries and fatigue. Hahn said the Sox again will err on the side of caution during Sale's recovery to make sure he does no additional damage.
"Especially with his delivery – he's all over the place," said Robin Ventura (Hyannis, 1987), White Sox manager. "He'll be throwing when he's capable and we feel comfortable he can do that. He's in good hands."
The news put a damper on the start of the spring after several high-profile acquisitions this offseason. But Hahn put a glass-is-half-full spin on the situation, noting that the injury occurred during just the second week of spring training. He pointed out that the Sox have an off day during the first week of the regular season, so they may not need to use their fifth starter until April 12, giving Sale an extra week to recover.
"In my mind right now, the arrow is back pointing up because I was dealing with some more troublesome scenarios a few hours ago before we had all the information," Hahn said. "It's definitely a step back in terms of the momentum we had building here, but we're back on track in terms of having a positive outlook and we'll adapt over the coming weeks."
Sale, who was 12-4 with a 2.17 ERA and 208 strikeouts over 174 innings last season, was slated to make his first Cactus League start Friday. Hahn said the Sox still need to determine how to allocate Sale's spring training innings, mentioning Carlos Rodon, Brad Penny, Scott Carroll (Falmouth, 2006), Frank Montas and Chris Beck (Cotuit, 2011) as possibilities to receive some of that work.