League News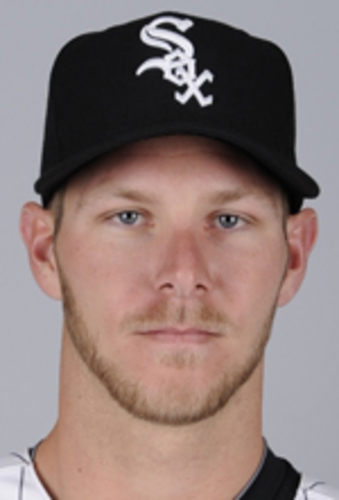 03/20/2015 8:56 PM
Article By: CCBL Public Relations Office
Three of the Cape Cod Baseball League's brightest stars in Major League Baseball may be unable to play when the 2015 season gets under way in just more than two weeks.
Chicago White Sox ace Chris Sale (Y-D, 2009), recovering from a broken bone in his right foot, will certainly miss what would have been his third consecutive Opening Day start, while Baltimore catcher Matt Wieters (Orleans, 2006) and Jacoby Ellsbury (Falmouth, 2004) of the New York Yankees both are questionable.
On March 11, the White Sox announced that Sale will not start on Opening Day, April 6, in Kansas City.
Sale, who turns 26 on March 30, suffered an avulsion fracture in his right foot on Feb. 27 and was kept away from baseball activities until at least March 21. That time frame makes it difficult for Sale to be ready in time to face the Royals.
"Well, no, he's not going to be the Opening Day starter," White Sox Executive Vice President Ken Williams said in an interview on MLB Network's "High Heat" show. "We are going to take him on a little slower road. It looks like he could make the April 12 start (at home against Minnesota)."
Manager Robin Ventura (Hyannis, 1987) said: "First you want to assess where he's at and how he's coming along. The last thing you want to do is put him out there when he's really not ready. It's unfair for us to shoot for him, to push it in a way that would jeopardize him further into the season. This is a way to have a more realistic target date."
MLB.com's Scott Merkin notes that April 12 marks the first time the White Sox would need to have used five starters in the rotation, thanks to an off day on April 7. The White Sox face the Twins on that particular Sunday afternoon before embarking on a five-day road trip to Cleveland and Detroit.
A fifth starter would not be needed again until April 21 because of off days on April 13 and 16. If Sale were to make that start and the season-opening rotation had remained unchanged, he'd be sliding into the No. 3 spot in the rotation.
Jeff Samardzija figures to get the Opening Day nod, having been given the same honor last year with the crosstown Cubs.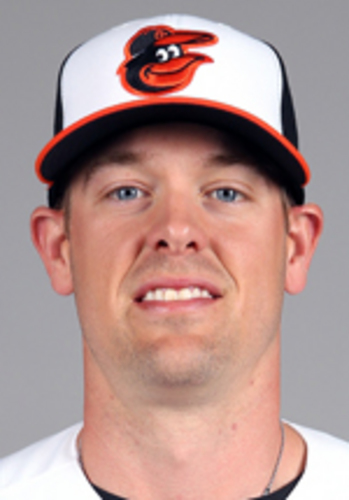 The picture is a bit cloudy in the Baltimore camp. Wieters, who underwent Tommy John surgery on his right elbow last June, experienced some tendinitis pain after catching six innings on Tuesday and has been temporarily shut down.
Orioles' manager Buck Showalter (Hyannis, 1976) told Rich Dubroff of CSNBaltimore.com that the move was precautionary, but he also said that Wieters won't be on the Opening Day roster if he can't catch without pain. With a couple of weeks to go before the start of the regular season, progress is certainly possible, but there's at least a chance that the Cape League Hall of Famer (Class of 2013) will be on the DL when the O's open at Tampa Bay on April 6.
Wieters took an important step in his rehab by getting back behind the plate Tuesday for the first time this spring. But 24 hours later, he reported feeling some tendinitis in his surgically repaired elbow and his surgeon, Dr. James Andrews, recommended that he avoid catching for the next week, though he could serve as the designated hitter Sunday or perhaps sooner.
Given their depth at the catcher position, the Orioles can afford to be extra cautious with their two-time All-Star receiver.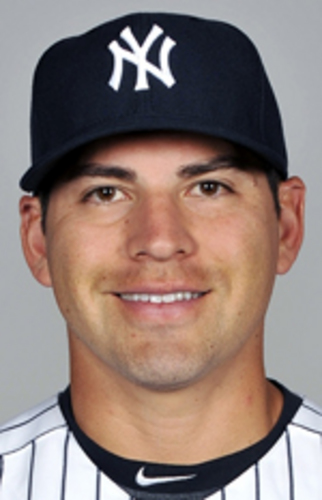 Also questionable for Opening Day is Ellsbury, who is dealing with a lower abdominal injury which manager Joe Girardi (Cotuit, 1984) first described as "mild," saying Ellsbury could return to action later this week. But it's now clear that the former Boston star will be out longer than originally anticipated.
Ellsbury will be shut down for the next week, a move that was taken after an MRI on Wednesday showed a mild oblique strain. It's unclear how he suffered the injury, but Paul Casella of MLB.com reports that the center fielder began feeling symptoms before Sunday's game. Girardi remains confident that Ellsbury will be ready for Opening Day, but oblique injuries can be unpredictable, so the speedster's status remains in doubt at this point.
After signing a seven-year, $153 million contract with the Yankees, Ellsbury batted .271/328/.419 in 2014 with 16 home runs, 70 RBIs, 39 stolen bases and 71 runs scored across 149 games. The 31-year-old mostly batted third during his first season with New York, but he's expected to hit leadoff this year.