League News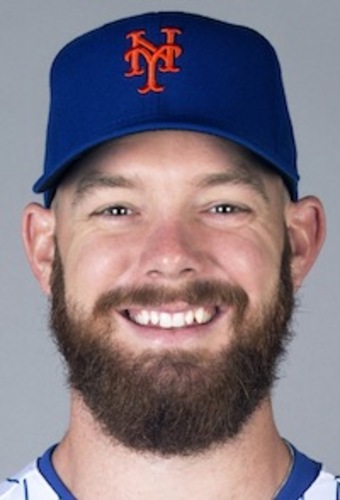 04/21/2015 4:19 PM
Article By: CCBL Public Relations Office
The New York Mets are off to a great start, but their early-season success may be in jeopardy because of injuries.
Right-handed pitcher Vic Black (Bourne, 2008) suffered another setback in his rehab from shoulder and neck issues. The reliever's velocity was down and he complained of soreness in his rehab appearance Sunday for Double-A Binghamton, so the Mets are sending him to be re-examined by doctors.
"We're going to have him looked at again," Mets GM Sandy Alderson said. "I am not sure what his status or timetable is at this point."
It's another blow to a bullpen that has been hit hard by injuries and suspension. Black was expected to be a key part of the bullpen this season, but was shut down during spring training with "shoulder tendinitis" following an MRI in Florida. Alderson said Sunday that they have not been able to pinpoint if it is a shoulder or neck issue. Black had a neck injury in 2014 as well as shoulder problems.
Black was a first-round selection of the Pittsburgh Pirates in the 2009 First-Year Player Draft. The Dallas Baptist University product had spent the summer of 2008 with the Bourne Braves, going 0-4 with a 7.01 ERA in 10 games. In his three-year college career, he compiled a record of 12-15 with a 4.65 ERA, striking out 246 batters in 245 innings.
The Mets have purchased the contract of catcher Kevin Plawecki (Hyannis, 2011) from Las Vegas of the Pacific Coast League and the former Hyannis Harbor Hawk was expected to make his major league debut Tuesday night, replacing Travis d'Arnaud, who suffered a broken bone in his right hand on Sunday.
Is it too soon to talk about a lineup with both Plawecki and d'Arnaud?
Responding to reports that the Mets would eventually try keeping both catchers in the lineup by using Plawecki at first base, GM Alderson was quick to say Plawecki has a future behind the plate.
"He'll be a major league catcher for a long time in his career," Alderson said of the Mets' 2012 first-round draft choice.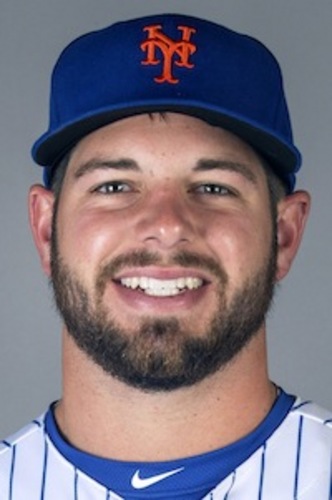 Plawecki is considered one of the best hitting prospects in the Mets' system and some have speculated about how the Mets could keep his bat in the lineup when d'Arnaud returns, but first base looks like a dead end with Lucas Duda playing like a star.
D'Arnaud was diagnosed with a fracture of the little finger on his right hand Monday. The starting catcher will have the hand in a splint for three weeks and then be re-examined. If the break is healed and he is not sore, d'Arnaud could resume baseball activities at that time.
"That is probably the minimum period of time that is going to be," Alderson said. "There will be baseball activity after those three weeks and there is no guarantee he is going to be fully healed in three weeks. "But it is a good prognosis and the best we could hope for."
Three weeks is also enough time for the Mets to get a good look at Plawecki, the former Purdue star who spent the 2011 Cape Cod Baseball League season in Hyannis. The 6-foot-1, 200-pound receiver had a career line of .348/.425/.516 for the Boilermakers from 2010-12. He collected 139 RBIs in 168 college games. He hit .262/.484/.323 for Hyannis with a home run, five doubles and 15 RBIs in 38 games. He also stole six bases in nine tries.
According to a West Coast-based scout who saw Plawecki last week, he "looks like he has found his swing," and though the scout said he is "not sure (Plawecki) is ready right now," he added, "He will be an everyday player in the major leagues soon."
Plawecki got off to a slow start in Triple-A this season (hitting .216 at the time he was pulled from Sunday's game to make the cross-country trip), the Mets have decided they will play him, though Alderson made it clear that Plawecki's major league future will not be determined in the next three to four weeks.
"It's enough time for him to make a contribution," Alderson said. "We all think Kevin is going to be a big leaguer, we just didn't expect he would be here this early in this season."