League News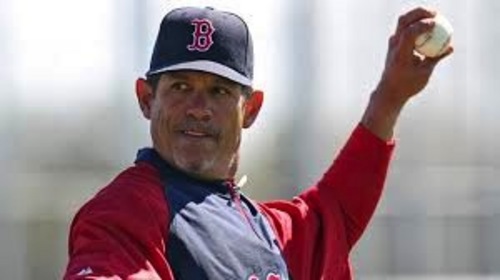 05/10/2015 7:09 PM
Article By: CCBL Public Relations Office
Juan Nieves never threw a pitch in the Cape Cod Baseball League, yet a small piece of the former Boston Red Sox pitching coach's baseball legacy can be found in, of all places, the Cape League's Hall of Fame Museum.
Visit the museum, located on the lower level of the John F. Kennedy Hyannis Museum, and look in the Hyannis franchise's display case. There, you'll see an ancient catcher's mitt, a gift from 2009 inductee Bill Schroeder, a former big-league catcher and longtime Milwaukee TV analyst. Schroeder often caught Nieves during their time together with the Brewers from 1986-88.
Schroeder also was one of two Cape League Hall of Famers who played key roles in one of the most memorable moments in Brewers' history. And that old catcher's mitt is a tangible reminder of that April 15, 1987, game in Baltimore's old Memorial Stadium.
Starting pitcher for the Brewers was Nieves, a 22-year-old left-hander from Santurce, Puerto Rico, who had pitched prep school ball at Avon Old Farms in Connecticut. He was opposed by another southpaw, Orioles veteran Mike Flanagan, a Cape League star on the mound (7-1, 2.18 ERA) and at the plate (.286, 7 HR) for the 1972 Falmouth Commodores. Flanagan entered the Cape League Hall of Fame with its inaugural class in 2000.
Nieves' battery mate, Schroeder, was a slugging catcher for the Hyannis Mets nine years earlier. In an All-Star 1978 season, Schroeder hit 15 home runs – a CCBL record at the time – and was the league's Most Valuable Player and Outstanding Pro Prospect, accomplishments that attracted the attention of the Brewers, who made him their eighth-round draft choice in 1979. The outstanding summer also earned him election to the CCBL Hall of Fame in 2009.
Nieves was making his second start for a Brewers' team that opened the season with eight consecutive victories and was eyeing a sweep of the Orioles. It was a chilly drizzly Wednesday evening with just 11,407 fans in the stands. But they were treated to an epic performance by the slender southpaw, who baffled the Birds by pitching a no-hit, no-run game – first by a Brewer and first by a native of Puerto Rico.
Nieves remains Milwaukee's lone no-hit pitcher, and just one other Puerto Rican-born hurler – Jonathan Sánchez of the Giants in 2009 – has achieved the feat.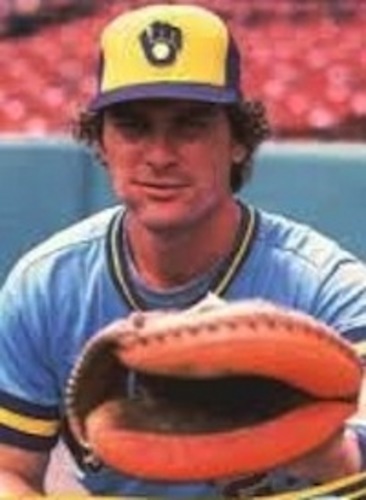 In the early innings, Nieves didn't have good stuff. "I had a mediocre fastball and my slider was awful," he said later. Nieves had thrown 85 pitches through six innings, and manager Tom Trebelhorn ordered action in the bullpen, even with the possibility of a no-hitter looming. "I just went after them in the final three innings and my slider finally showed up," said Nieves, who walked five, struck out seven and was backed by a solid Brewers defense.

Left fielder Jim Paciorek made a diving catch to rob Eddie Murray in the second inning, and third baseman Paul Molitor grabbed liners by Cal Ripken, Jr. in the fourth and Floyd Rayford in the fifth.
With two outs in the ninth and Ripken at the plate, Nieves threw two straight pitches out of the strike zone, so Schroeder called time, walked to the mound and instructed Nieves to intentionally walk the Orioles' shortstop. The catcher explained later: "I didn't want this to slip away. I didn't want this kid to lose a no-hitter on a 2-0 pitch." One pitch later, Robin Yount made a spectacular diving catch of Murray's two-out liner to right-center, preserving the 7-0 shutout and Nieves' no-hitter.
Flanagan took the loss for Baltimore and later that season was traded to the Toronto Blue Jays. The 1979 American League Cy Young award winner returned to the Orioles as a free agent in 1991, pitching effectively as a reliever and even sharing a no-hitter with starter Bob Mikacki, middle reliever Mark Williamson and closer Greg Olson. Flanagan retired as a player after that season with an 18-year big-league record of 167-143.
The Manchester, N.H., native and former University of Massachusetts two-sport star worked as a pitching coach for the Orioles and later as a front-office executive before moving into the TV booth for his second turn as an analyst for Orioles games, a job he held until his untimely death in August 2011.
After his 2009 CCBL Hall of Fame enshrinement, Schroeder showed his appreciation by donating the catcher's mitt he had worn while calling the pitches for Nieves' no-hitter to the league's Hall of Fame Museum, where it has become the centerpiece of the Hyannis franchise's exhibit.
Nieves, who won 32 games and lost 25 in three seasons with the Brewers before an arm injury ended his career, got his walking papers from the Red Sox on Thursday, a casualty of his pitching staff's 4.86 ERA, worst in the American League and second worst in the majors at the time of his firing. Sox manager John Farrell (Hyannis, 1982), himself a former Boston pitching coach, filled in until the Sox hired Carl Willis on Saturday.