League News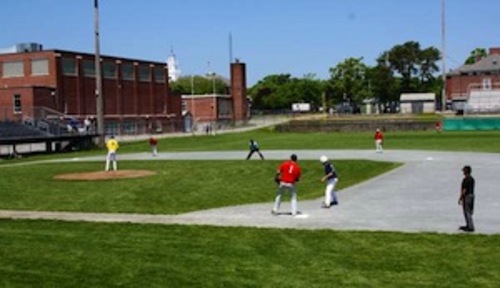 05/23/2015 1:12 PM
Article By:
The Cape Cod Baseball League's annual Frank Finn Invitational Tryout is slated for Saturday, May 30, at Clem Spillane Field in Wareham. Directions to the field can be found here.
The tryout, which is organized by Cotuit Kettleers assistant general manager Sue Pina and held under the direction of the Cape Cod Baseball League's coaches and representatives, is open by invitation only to players recommended by collegiate and CCBL coaches, scouts and advisers. Scouts and representatives from each of the Cape League's 10 teams will be on hand and in search of any talent that can improve their squads.
This year, 24 positional players and 10 pitchers representing 19 different schools will be showing off their stuff. It is a more select tryout than the 2014 event, which was open to 74 players from 46 schools. The league has increased each team's roster size from 28 to 30 players, which gives this year's tryout hopefuls a solid chance at making the lineup.
In past years, invitees have represented all parts of the nation but this year's group of student-athletes hail from predominantly Northeastern schools, such as Colby, Merrimack, Tufts, and Rhode Island, with one outlier: Eckerd College in St. Petersburg, Fla.
Registration for the event will begin Saturday at 9:30 a.m., followed by infield and outfield warmups at 10:30 a.m. Players will be split into separate teams and scrimmages will begin at 11:30 a.m. Among past noteworthy invitees who went on to successful stints with the Cape League and beyond are Justin Maxwell (San Francisco Giants) and Charlie Furbush (Seattle Mariners).