League News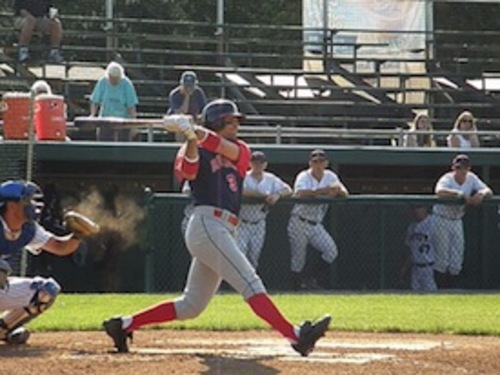 05/28/2015 5:09 PM
Article By: CCBL Public Relations Office
Saturday, June 6 will be a special day at Lowell Park when the Cotuit Kettleers of the Cape Cod Baseball League host the Lexington Blue Sox in an exhibition doubleheader beginning at 1 p.m.
Former Blue Sox Pete Frates, who faced the Kettleers four separate times at Lowell Park, will be feted for his tremendous work raising funds to fight
amyotrophic lateral sclerosis
, a
progressive neurodegenerative disease that affects nerve cells in the brain and the spinal cord and is also known as Lou Gehrig's disease.
Frates, the individual behind the Ice Bucket Challenge, is largely responsible for the challenge going viral and raising more than $100 million for ALS research and support. All the proceeds donated June 6 when the kettles are passed at Lowell Park will be donated to Frates' cause.
The former Boston College captain was diagnosed with ALS in March 2012 and made his final visit to Cotuit and Lowell Park with the Blue Sox in June 2011.
"He was always excited to play at Lowell Park because he knew how special a venue Lowell Park is to the players, coaches, GM, staff and without doubt the great Cotuit fans," said Blue Sox manager Rick De'Angelis, himself a Kettleer in 1968.
"While Pete played collegiate summer ball in a number of different leagues, he missed out on the Cape. So, in one sense, the trip to Cotuit
–
and he made four
–
was meaningful to Pete. He wanted to play well because he had so much admiration for all the hard work that the players put into their dreams while playing for Cotuit."
Click
here
to visit the Kettleers' official website.