League News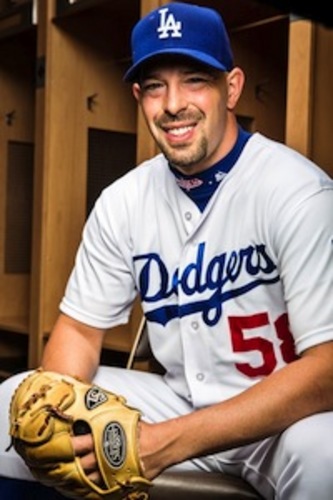 06/05/2015 7:13 PM
Article By: CCBL Public Relations Office
Cape Cod Baseball League Hall of Famer David Aardsma (Falmouth, 2002; Class of 2010) has opted out of his minor league contract with the Los Angeles Dodgers and is now a free agent. Major League Baseball Trade Rumors writer Steve Adams reports that the veteran right-hander had a June 1 opt-out clause that triggered a 72-hour window for the Dodgers to place him on the 25-man roster, which expired Thursday.
The 33-year-old Aardsma has pitched well as closer for the Dodgers' Triple-A affiliate in Oklahoma City, working to an excellent 2.41 ERA over 18 2/3 innings while averaging 11.1 strikeouts and 3.4 walks per nine innings. He was perfect – 15-for-15 – in converting save opportunities.
Aardsma said his offseason work in a strengthening program called Top Velocity helped him add a couple of ticks to his fastball, which is now regularly registering 91-93 mph on the radar gun.
The former College World Series star for Rice University enjoyed a successful run as the Seattle Mariners' closer from 2009-10, compiling a 2.90 ERA with a 9.6/4.4 strikeouts-to-walks ratio in 121 innings before hip surgery and Tommy John surgery brought his career to a screeching halt. He made a brief return to MLB late in 2012, throwing one inning for the New York Yankees, and he spent much of 2013 working out of the New York Mets' bullpen, where he had a 4.31 ERA in 39 1/3 innings.
Prior to the 2014 season, Aardsma signed a minor league deal with St. Louis, and his 2014 success at Triple-A was impressive. He finished with a 1.29 ERA in 35 innings for the Cardinals' top minor league club in Memphis, although a groin injury that required surgery cost him five weeks of action.
The 22nd player drafted in 2003, Aardsma was the first-round pick of the San Francisco Giants. He made his big-league debut on April 6, 2004, getting the win in a two-inning relief stint against the Houston Astros. The 6-foot-3, 220-pound righty has also worn the uniforms of the Chicago Cubs and White Sox, New York Mets and Yankees, Red Sox and Mariners while compiling a career record of 15-17 with a 4.23 ERA over parts of eight MLB seasons.
Aardsma believes he earned a call-up to the Dodgers. "The biggest challenge is to get an opportunity. That's all you can do," he said. "I felt like I did that in spring training where I really put myself in the right spot to where I can be successful here. Then it's finding the right organization at the right time that will give you that opportunity.
"It's like a rebuilding offseason for me, and we've seen the fruits of the labor come out. The idea is to get a chance and show them I can pitch, and I feel like I have."
Aardsma is one of several pitchers to opt out of minor league contracts in recent days. Right-handers J.C. Gutierrez, Robert Coello and Kevin Correia ended their deals with the San Francisco Giants and lefty Dana Eveland did likewise with the Boston Red Sox. The sudden influx of experienced arms on the free agent market gives teams in need of bullpen help a deeper pool from which to draw. Both the Atlanta Braves and the Yankees are in that category and New York GM Brian Cashman says his team needs a right-handed reliever.