League News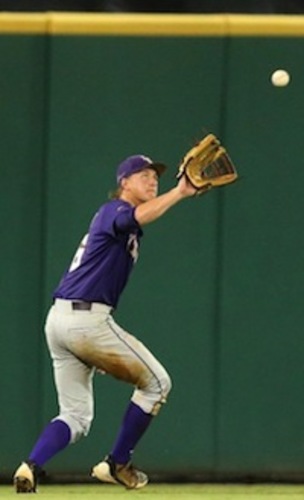 06/15/2015 8:09 AM
Article By: CCBL Public Relations Office
Four Cape Cod Baseball League players are among the nine college baseball players honored by the American Baseball Coaches Association and Rawlings Sporting Goods as winners of the 2015 ABCA/Rawlings NCAA Division I Gold Glove awards.
College World Series participant LSU led the way with two honorees shortstop Alex Bregman, the second player taken in last week's major league draft, and outfielder Andrew Stevenson, who hit .327 to help lead the Yarmouth-Dennis Red Sox win the 2014 Cape League championship.
Southern California's Garrett Stubbs (Cotuit, 2013) is the Gold Glove winner at catcher; infielders are Texas Tech's Eric Gutierrez at first base, Notre Dame's Cavan Biggio (Harwich, 2014-15) at second and Oregon's Mitchell Tolman (Orleans, 2014) at third. Outfielders are Stevenson, South Alabama's Cole Billingsley and Charlotte's Brad Elwood, and lefty Nick Deeg of Central Michigan is the Gold Glove pitcher.
The ABCA/Rawlings Gold Glove Team is elected each year in Omaha, Neb., by the ABCA All-America Committee, headed by Dean Ehehalt of Monmouth University, and includes head coaches Mike Stone (Massachusetts), Brian O'Connor (Virginia), Tim Corbin (Vanderbilt), Steve Jaksa (Central Michigan), Steve Smith (formerly of Baylor), Tommy Raffo (Arkansas State) and George Horton (Oregon).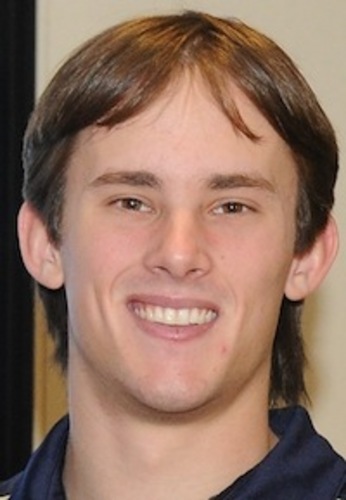 The committee also is responsible for naming the ABCA/Rawlings All-America teams. The 2015 winners were announced Saturday, along with the choice of Vanderbilt shortstop Dansby Swanson, the first player selected in last week's MLB First-Year Player Draft, as the ABCA/Rawlings Gold Bat award winner as the National Player of the Year.
Gold Glove winner Stubbs, who went 2-for-5 in a brief two-game stint at Cotuit in 2013, was chosen as catcher on the Division I ABCA/Rawlings All-America team. Other Cape Leaguers named to the 17-member squad were Arizona second baseman Scott Kinery (Brewster, 2014); Cincinnati outfielder Ian Happ (Harwich, 2013-14); Florida State outfielder D.J. Stewart (Y-D, 2013); Michigan utility player Jacob Cronenworth (Orleans, 2014); and two Yarmouth-Dennis pitchers, James Kaprielian (Y-D, 2013) of UCLA and Tyler Jay (Y-D, 2014) of Illinois.
Jay was the first Cape League player selected in the MLB draft, going to the Minnesota Twins, picking sixth.
Established in 1945 as the American Association of College Baseball Coaches, the ABCA is the primary professional organization for baseball coaches at the amateur level. It was instrumental in the creation of the College World Series, the first of which took place 1947 as a two-team, best-of-three competition in Kalamazoo, Mich., where California beat Yale for the championship. In 1949, the AACBC expanded the tournament to four teams and moved it to Wichita, Kan. An eight-team format and a move to Omaha came in 1950 and the CWS has been held there ever since.