League News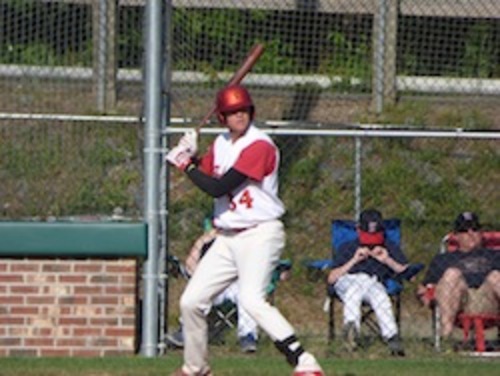 06/15/2015 6:52 PM
Article By:
Bobby Dalbec of the Orleans Firebirds returns to the Cape Cod Baseball League for his second summer with the team and, as he did last year, is quickly making an impression.
Dalbec was a Home Run Hitting contestant in 2014, and likely could be considered for a second stint if he weren't planning on playing for Team USA. "Last year was a great experience for me," Dalbec said. "I learned a lot from the players and coaches, and matured as both a player and person."
The 6-4, 219-pound third baseman from the University of Arizona says participating in the contest last year was exciting. "There were a lot of people there so it was a very cool experience for me and it was my first real opportunity to be showcased on television, which I enjoyed."
Through Sunday's action, Dalbec already had racked up three home runs, including a grand slam in a 12-3 victory over the Y-D Red Sox, and was batting .318 for the Firebirds. The young star's amazing performance last summer, along with his two years at Arizona, earned him a spot on this year's Team USA roster.
He will depart for Team USA on Thursday, June 18 with teammates Colby Woodmansee and Bryson Brigman and plans on returning to Orleans on July 9.
Upon his return, the standout third baseman says his mission is to help the team reach the playoffs and improve upon last season. "Last year we lost in the semifinals of the playoffs, which hurt, but we had a lot of guys injured and it was a learning experience for us."
Dalbec is feeling confident about the 2015 Firebirds. "We have a really good team this year with a lot of strong arms and power hitters," he said. "I think we can be a superior team in this league."
The phenom from Parker, Colo., is rated the No. 6 prospect in the Pac-12 for the 2016 draft class, according to Baseball America, but he's not one to rest on his laurels. "This summer is important because its the summer before my draft so I want to make an impression."
The Arizona Wildcat understands the task at hand and the areas he could improve upon this summer.
"I just want to come out here and play my best every day," Dalbec said. "I want to become a better defender at third with more speed and agility, and get a quicker first step."