League News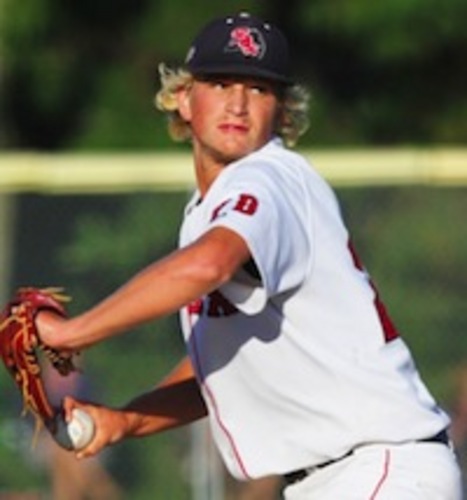 06/28/2015 9:12 AM
Article By: CCBL Public Relations Office
The San Francisco Giants have agreed to an at-slot, $2,333,800 signing bonus with first-round pick Phil Bickford (Y-D, 2014), the 18th overall selection in this year's Major League Baseball First-Year Player Draft.
Bickford previously went unsigned by the Toronto Blue Jays as the 10th overall selection back in 2013. He spent a year with Cal State Fullerton, but then moved to the Community College of Southern Nevada to advance his draft eligibility by a season.
The 2015 Golden Spikes award semifinalist posted a 9-1 record with a 1.45 ERA in 16 starts this season, striking out 166 batters compared with just 21 walks in 86 2/3 innings. He recorded 10 or more strikeouts eight times.
Bickford was impressive last summer, helping pitch the Yarmouth-Dennis Red Sox to the Cape Cod League championship. He allowed just two runs and struck out 44 batters in 27 2/3 innings, winning both the Russ Ford award, as the league's most outstanding relief pitcher, and the Robert A. McNeese award, as its top pro prospect.
During his freshman year at Cal State Fullerton, Bickford posted a 6-3 record with a 2.13 ERA in 20 games (10 starts). He held opponents to a .232 batting average against and struck out 74 batters in 76 innings. His 8.76 strikeouts per nine innings ranked fourth in the Big West in 2014.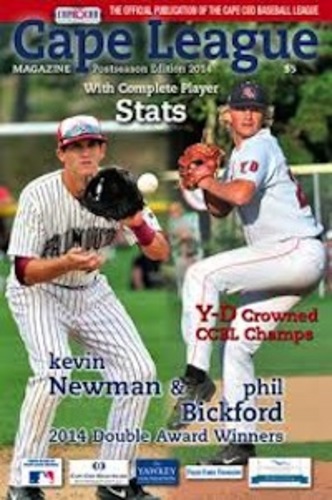 The 6-foot-5, 205-pound right-hander was rated as high as 21st by MLB.com among prospects heading into the draft. Observers were impressed by Bickford's blazing fastball, which runs into the upper 90s, along with his improving slider.
While MLB.com projects Bickford as a starter, ESPN.com's Keith Law noted that some scouts who saw him recently believe he's more suited for a bullpen role in the long run. The issue seems to be one of consistency and of developing a third pitch, as Bickford has a lot of work remaining on his changeup. Law ranked Bickford 38th on his board and called him "the most volatile prospect in the draft."
San Francisco obviously felt comfortable taking a chance on Bickford's significant upside. Alex Pavlovic of CSN Bay Area tweeted that Bickford becomes the last of the club's first dozen picks to agree to terms.
Bickford, the fourth selection among the Cape Cod Baseball League's 14 first-round draft picks, is the ninth to sign so far. The Giants chose him just before 2014's only other CCBL double-award winner, Kevin Newman (Falmouth, 2013-14), who was selected by the Pittsburgh Pirates at No. 19. Newman won the Pat Sorenti Award as most valuable player and the Thurman Munson Award as batting champion, the latter for the second consecutive season. Newman previously signed with the Pirates for a slightly below slot bonus of $2,175,000.
Appropriately, the double-award winners and back-to-back draft picks shared the cover of the 2014 postseason edition of Cape League Magazine, the league's official publication.