League News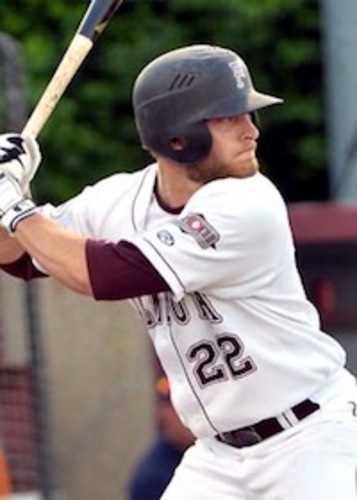 07/02/2015 2:57 PM
Article By:
Heath Quinn is a kid from Birmingham, Ala., but this summer he can be seen on the Arnie Allen Diamond at Guv Fuller Field in Falmouth sporting a Commodores uniform and representing the Cape Cod Baseball League.
A star on the field and behind the plate, Quinn, an outfielder and designated hitter, leads his team in batting average at .327. So, what's his story?
Quinn was drafted out of high school in the 12th round by the Cleveland Indians. It was a chance to go pro, every little boy's dream. But Heath decided getting an education and staying close to home for a little while longer suited him better, and Samford University, located in a suburb of Birmingham, ultimately was the best fit for Quinn. Samford head baseball coach Casey Dunn is known for his development of players, which is what Quinn needed.
"Coach Dunn is a great coach and does a great job developing the players," Quinn said. "In 2012 they had a lot of players get drafted and I saw that and said I just want to go there and try to get better."
Being close to his family was another reason he decided to turn down professional baseball. "My family can come watch me anytime they want," Quinn said. "They are at all the home games and they are really supportive."
Now Quinn, a rising junior at Samford, is on Cape Cod for the first time. He is here to develop his skills, just as he strove to do when he decided to go to college.
"Obviously I want to do well," he said of what he wants to get out of the experience. "Everybody wants to do well here. Ultimately I'm just here to have fun and get better. When it comes to swinging the bat, I'm trying to adjust to the faster pitching. I know it takes time. But, I can learn from the experience."
Playing baseball is just half of the experience for these Cape League players.
"The off days are great. It gives us an opportunity to look around the town, go golfing, see some things that I don't get to see back home."
Although his family is far way, Quinn is excited about the summer, the opportunity to hang out with his fellow Commodores, and to play baseball every night.
"It's been awesome. My host family is awesome. The team meshes well together. Just getting to play and be out here is a blessing. I'm just trying to make the most of it and have fun. "