League News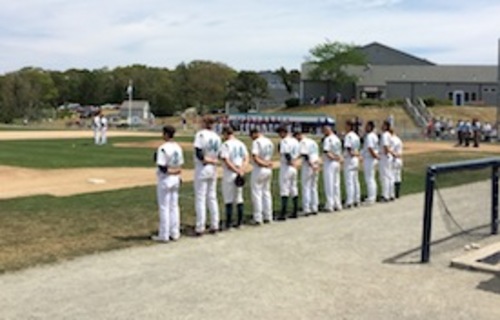 07/04/2015 2:21 PM
Article By:
The Brewster Whitecaps saw their position in the Cape Cod Baseball League standings jump from ninth to fifth following an 8-1 victory over the Harwich Mariners on Friday at Stony Brook Field.
The league is tight this year in standings, with several teams just one game apart. As Brewster General Manager Ned Monthie put it, "You can blink once and be in a completely different position."
Brewster has had its ups and downs this season. After starting 3-0, the Whitecaps then lost their next six games. Since then, they are 7-3 in their last 10 games and 10-9 overall, good enough to keep them in the playoff mix.
Monthie is confident about the team this summer and likes a lot of what he sees.
"You can tell the guys are having a lot of fun, and they have great team chemistry," Monthie said. "We have a lot of quality baseball players that like being around each other and playing ball on the Cape."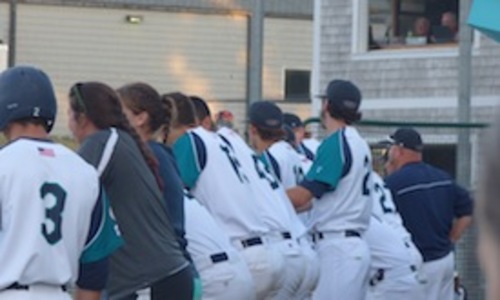 Monthie also believes in first-year field manager Jamie Shevchik, who has been manager of the Keystone College baseball team for 14 years and holds a 467-148 overall record there for a .759 winning percentage. Shevchik also led the Keystone Giants to seven consecutive Colonial States Athletic championships, 11 consecutive overall conference titles, and eight straight trips to the NCAA Regional Tournament, highlighted by an appearance in the 2011 NCAA Division III Collegiate World Series.
"
Coach Shevchik has put together a good team that competes for the entire nine innings," Monthie said. "He and his staff understand what it means to play baseball in the CCBL."
The Whitecaps will be tested these next two weeks, with 11 games scheduled over the next 11 straight days thanks to postponements.
"I feel the season has progressed at a steady pace," Monthie said. "We are in the hunt for a playoff position and expect to put a competitive team on the field every game, no matter the circumstance."
The Whitecaps may not be the flashiest team in the league or have numerous individual league leaders or standouts, but they play well as a unit and can be a threat come playoff time.
"Once you're in the playoffs, anything can happen," Monthie added.