League News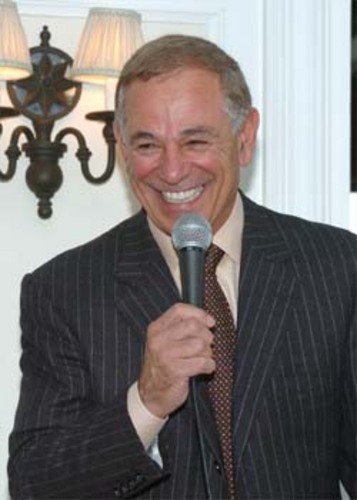 12/02/2011 2:14 PM
Article By:
HYANNIS – When young Bobby Valentine was recruited out of Rippowam High in Stamford, Conn., as one of the top football stars in the country, he decided to hone his skills playing in an amateur baseball league during the summer of 1967.

The 61-year-old Valentine was named the long-awaited 45th manager of the Boston Red Sox on Thursday.

Valentine was planning to attend USC on a football scholarship and decided to forego playing in the Alaska Baseball League, where Southern Cal players such as Tom Seaver and Fred Lynn starred. But a young manager from New England changed all that and Bobby wound up playing closer to home on the Cape where he faced some of college baseball's best, including a strong-armed catcher from Kent State named Thurman Munson, who hit .420 for Chatham to win the league batting title and MVP.

"It's a good thing my last name ends in a vowel," cracked Lou Lamoriello, recalling his meeting with the Italian parents of young Bobby at their Stamford, Conn., home. Lou was there on a mission – to convince the Valentines their 17-year-old son would benefit from his tutelage playing for the Yarmouth Indians in the Cape Cod Baseball League during the summer of 1967.

"I told them that I would treat Bobby like a son, that they had nothing to worry about," said Lamoriello, now a Cape League Hall of Famer and a three-time Stanley Cup winner as president/GM of the NHL's New Jersey Devils. "I guess it worked," Lamoriello said, "because they agreed to let him come to the Cape, where he played extremely well against some of the best college ballplayers in the country."

Bobby worked as a stock boy at the old Angelo's Supermarket (now Star Market) in South Yarmouth, not far from the Indians' home field at the John Simpkins School, across Route 28 from the State Police barracks. His roommate was a Harvard athlete named Dan DeMichele, a hockey/baseball star out of Cranston, R.I., who was among the league batting leaders for much of the season.

Ironically, DeMichele's son Joey played for the Hyannis Harbor Hawks in 2011.
At 17, the fleet Valentine was one of the youngest players in the league, but was also one of its top performers, hitting .294 with three homers and 17 RBIs, and scoring a league-leading 31 runs.

The Los Angeles Dodgers drafted him fifth overall in the 1968 MLB amateur draft behind infielder Tim Foli, pitching phenom Pete Broberg and catchers Marty Cott and Munson, and five places ahead of Greg "The Bull" Luzinski.

After winning the Pioneer League MVP award with Ogden in '68, Valentine was called up to LA in September 1969 at age 19, scoring three runs as a pinch-runner. He was league MVP after batting .340 with 14 home runs for Spokane, managed by Tommy Lasorda. Valentine made the Dodgers in 1971, batting .249 with one home run and 25 RBIs and hit .274 in 119 games in 1972, before being traded to the California the following season.

He batted .302 in his first season with the Angels before suffering a compound leg fracture when he crashed into the outfield fence at Anaheim Stadium and missing the majority of 1973. The leg never healed properly, robbing Valentine of his blazing speed and in '74, he batted .261 with three home runs as a utility player. At the end of 1975, he was traded to San Diego, later to the Mets and then to Seattle, where he retired as a player at age 29.

After serving as a coach for the Mets, he was named manager at Texas in 1985 and finished second in the AL Manager of the Year voting in '86, after guiding the Rangers to second place in the AL West. After being fired by owner George W. Bush in 1992, Valentine managed in the Japanese Pacific League in 1995 and the Mets' Triple-A affiliate, Norfolk, in '96. He was promoted to manager of the Mets in '96. He continued in that capacity until he was fired following the 2002 season. He led New York to back-to-back playoff appearances, including a league championship series appearance in '99 and a World Series loss to the Yankees in five games in 2000.

In 2004, Valentine began another stint as manager of Chiba Lotte and led the Marines to their first Pacific League pennant in 31 years and won the Japan Series in a four-game sweep of the Hanshin Tigers. He has served as a baseball analyst for ESPN and last December he, Orel Hershiser and Dan Shulman were named as the sports network's Sunday Night Baseball crew for 2011. Valentine is married to the daughter of former Brooklyn Dodgers pitcher Ralph Branca.

Valentine, one of 920 major leaguers who have been identified as having played in the CCBL, visited Cape Cod for the first time in 42 years when he was a featured speaker at the Cape Cod Baseball League Hall of Fame brunch in November 2009 and served as honorary captain along with his former Yarmouth manager Lamoriello for the 2010 CCBL All-Star Game at Fenway Park.

When he signed on as Red Sox skipper, Valentine became the eighth incumbent MLB manager to have played in the Cape League, joining Joe Girardi (Yankees), John Farrell (Blue Jays), Buck Showalter (Orioles), Eric Wedge (Mariners), Jim Tracy (Rockies) and recently hired Mike Matheny (Cardinals) and Robin Ventura (White Sox).

Tom Grieve, Valentine's boss in Texas as general manager and now a Rangers' TV analyst, says Valentine is a perfect fit for Red Sox Nation.

"Bobby is the smartest baseball person I have ever met," said Grieve. "His passion for the game is unmatched. He will pour his heart and soul into managing the Red Sox. He will promote the team tirelessly like no manager they have ever had."

Grieve, who played at Chatham in 1966 and became a CCBL Hall of Famer in 2010, expects a love affair between Valentine and the Red Sox faithful: "Fans will love him because they will feel his love for the game, see that he works harder than anyone in the organization and know that no other manager will ever outsmart him," Grieve said.
John Garner Jr., Director of PR/Broadcasting
508-790-0394
Joe Sherman, Special Events Coordinator