League News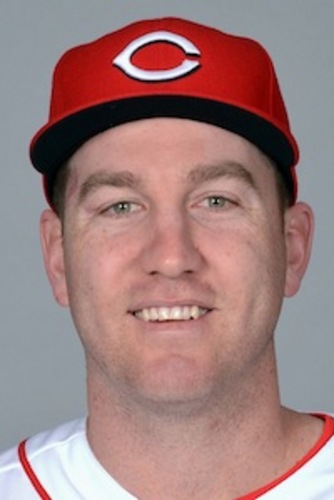 07/14/2015 8:36 AM
Article By: CCBL Public Relations Office
Cincinnati Reds star and All-Star game spokesman Todd Frazier (Chatham, 2005-06) won the Home Run Derby in Cincinnati Monday night, outslugging Los Angeles Dodgers rookie Joc Pederson 15-14 in the final round.
It was just the third victory ever in the popular long ball competition for a Cape Cod Baseball League graduate. In 1997, New York Yankee Tino Martinez (Falmouth, 1986) took home the title at Jacobs Field in Cleveland and in 1995, Chicago White Sox slugger Frank Thomas (Orleans, 1988) won at The Ballpark in Arlington, Texas.
Two other former Cape Cod Baseball League players were part of Monday's eight-man Derby field – Chicago Cubs rookie Kris Bryant (Chatham, 2011) and Toronto Blue Jays star Josh Donaldson (Harwich, 2006).
Unsettled weather had threatened to rain out the event, but after a quick downpour, the competition went ahead. But the rain could affect Tuesday night's All-Star game, NBC reports.
The rules of the Home Run Derby were amended this year. Typically, sluggers are pitted against one another to see who can hit the most home runs in a five-minute time span. With the inclement weather, the MLB changed the format to bracket structure, and the time limit was shortened to four minutes, creating a sense of added urgency.

Players also received an additional 30 seconds if they hit at least two 425-foot home runs. Frazier was awarded one of these 30-second extensions en route to victory.
The Home Run Derby is one of the festivities at Major League Baseball's All-Star weekend in Cincinnati, hosted by the Reds and culminating in Tuesday's All-Star game.
Frazier was a favorite throughout the night as Reds supporters cheered him on through every home run. "No pressure here with these fans," he said after accepting his trophy.
Frazier came to Chatham after his freshman season at Rutgers. He played in 41 games in 2005, connecting for five home runs and 27 RBIs. He appeared in only six games for Chatham in 2006, leaving to spend most of the summer touring with Team USA, with whom he hit four homers and drove in 11 runs to help the U.S. national squad roll to a 28-2-1 record.