League News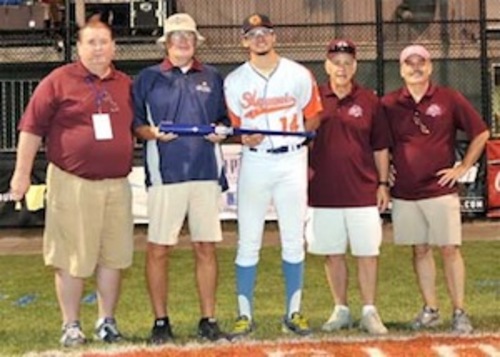 07/26/2015 11:09 AM
Article By:
In a game dominated by top-notch pitching, it seems fitting that a pair of pitchers, Devin Smeltzer (Hyannis) and Ian Hamilton (Wareham), were chosen to share West co-MVP honors Saturday following the 2015 Friendly's Cape Cod Baseball League All-Star game.
The mound at Spillane Field featured an entertaining night of curveballs, fastballs and strikeouts. Even with the game-winning RBI single from Y-D's Donnie Walton and an incredible 3-for-4 performance from the West's Nick Solak of Bourne, the talent on the hill largely quieted down the formidable offensive threats at the plate.
"This is awesome" said Smeltzer, who plays for Florida Gulf Coast. "Being a freshman and being a lot younger than a lot of these guys, it's awesome being out here (competing) with the top (players), and I'm just having fun doing it."
Smeltzer, who tossed one hitless inning for the West, finished with two quick strikeouts. The New Jersey native says he's "blessed" to be on the East Coast playing in a league that "you hear about in the movies."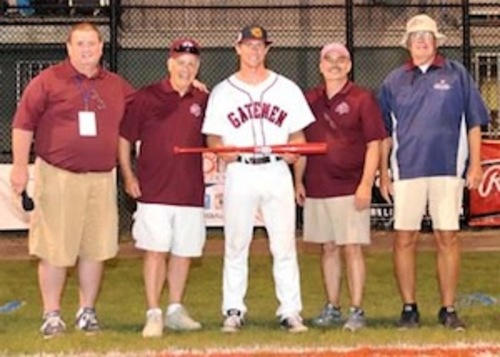 For New Hampshire-born Hamilton, being back on the East Coast meant there was a little more to play for in the stands. He, too, allowed no hits and struck out two in an inning of work for the West.
"I've seen my family more in the past couple months than I have in about 10 years," said Hamilton, who plays baseball at Washington State.
Hamilton's parents joined him at home plate to recognize their son's tremendous performance in a high-stake game.
Despite the loss, Smeltzer and Hamilton both left Spillane Field with impressive outings on the hill and a remarkable honor to prove it.