League News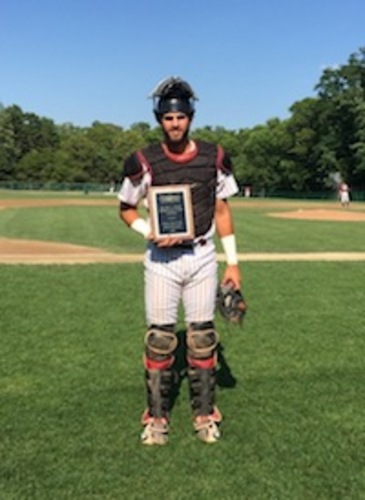 08/03/2015 5:00 PM
Article By:
The 2015 Daniel J. Silva Sportsmanship Award has been presented to Will Haynie (Alabama) of the Cotuit Kettleers.
Selected annually by the umpiring staff since 1973, this award is presented to a player who shows true class on and off the field and is a well-respected athlete and individual within the Cape Cod Baseball League.
Haynie, who plays very close to that umpiring staff, sits behind the plate at 6-feet-5 as the Kettleers' catcher. In his first summer on the Cape, he batted .235 with 27 hits, 24 RBIs and 13 runs scored in 40 regular-season games with Cotuit.
With the exception of the first week of the season, Haynie is entering the playoffs hitting as well as he has all summer. In his final regular-season game, he went 3-for-5 with a double against the Wareham Gatemen.
Haynie, who blasted eight balls over the fence during the regular season, was chosen to participate in the Home Run Hitting Contest during the All-Star festivities.
A member of the University of Alabama baseball team, Haynie finished the 2015 season batting .195 with 33 hits, 29 RBIs, nine doubles and 26 runs scored. Setting career highs in every offensive category during his 53 appearances for the Crimson Tide, Haynie also led the team in home runs with eight.
His talent on the field this summer has been noteworthy, and his humility throughout the season is worth recognizing.