League News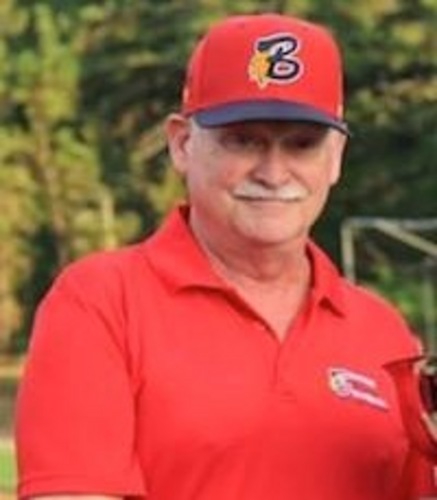 08/03/2015 6:52 PM
Article By: John Garner Jr.
For the second consecutive season, Chuck Sturtevant of the Bourne Braves was presented with the Cape Cod Baseball League's John Wylde General Manager of the Year Award.
Involved with the league for the past 29 years, the retiring Sturtevant stepped into the role of GM for the Braves in 2012, after previous stints as GM of the Falmouth Commodores and vice president of the CCBL.
"I am truly honored by this award," Sturtevant said. "John Wylde and I battled on the field for many years, but were friends and colleagues off the field. I've enjoyed working with the Bourne franchise these past few years."
Sturtevant and field manager Harvey Shapiro helped orchestrate a Braves squad that finished a strong second place in the West Division standings, despite a rough start before several players arrived on the Cape from the NCAA Super Regionals and College World Series.
The Braves hit .263 as a team and posted a sparkling 2.86 ERA as they compiled a 21-21-2 record during the regular season.
The award is named after the late John Wylde, former GM/president of the Wareham Gatemen. The award is given to a GM who demonstrates the qualities and dedication Wylde possessed.
Sturtevant will retire as general manager at the end of the 2015 season, after serving as GM of the Braves since 2012. He also served as the team's treasurer in 2013-14.
Prior to joining the Bourne Braves, Chuck was vice president of the Cape League and was GM of the Falmouth Commodores from 1989-2006, and was president of the Commodores from 1987-88.
Marc Ferreira will continue as assistant GM and Mike Carrier, who was Bourne Braves GM from 2004-12, will serve as interim GM starting Aug. 15 until the end of Sturtevant's term.
"Chuck has been a great mentor to me and many other administrators and coaches in the Cape League," said Carrier, deputy commissioner of the CCBL who presented the award to Sturtevant during pregame ceremonies Monday night in Bourne.
Previous Cape League General Manager of the Year recipients include Sturtevant (2014), Eric Zmuda (Falmouth, 2013), Jim Martin (Yarmouth-Dennis, 2012) and Bill Bussiere (Hyannis, 2011).