League News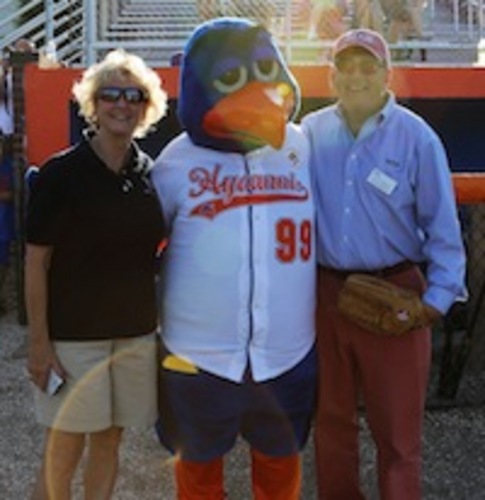 08/11/2015 5:35 PM
Article By: CCBL Public Relations Office
The Arts Foundation of Cape Cod has named Cape League president Judy Walden Scarafile as this year's honorary chairwoman for the 26th annual Cape Cod Five Pops in the Park concert, slated for Saturday, Aug. 22, from 7-9 p.m. at Eldredge Park in Orleans.
The event will feature the Cape Symphony, which will be conducted by artistic director Jung-Ho Pak, and special guest vocalist Sheena Easton.
Scarafile, now in her 24th year as president of the Cape League, started her career in baseball in 1970 as an official scorekeeper hired by the late Dick Bresciani, the longtime Red Sox public relations guru. After she and her husband, Peter, settled on Cape Cod year-round in 1975, Scarafile became more and more involved with the Cape League. She served in many capacities with the league, including director of public relations, secretary, vice president, deputy commissioner and then president.
In her 45 years with the Cape League, Scarafile has seen many Major League Baseball stars get their start here on the Cape, such as Nomar Garciaparra (Orleans, 1993), Jason Varitek (Hyannis, 1991, 1993), Tim Lincecum (Harwich, 2005), Matt Wieters (Orleans, 2006) and Buster Posey (Y-D, 2006-07) to name a few. Each year there are roughly 250 Cape League alum in the majors.
Proceeds from this August concert enable the Arts Foundation to fulfill its mission to support, promote and celebrate arts and culture of Cape Cod. The Arts Foundation of Cape Cod, Barnstable County's regional arts agency, provides artistic, cultural, and educational programs with an emphasis on supporting arts education initiatives, individual artists and cultural organizations. Pops in the Park enables the Arts Foundation to increase direct support through its grants and scholarships programs, particularly in the Lower Cape.
Contact the Arts Foundation of Cape Cod to reserve VIP tables, festival seats or general admission lawn seats with prices starting at $20. Tickets also can be purchased online at
popsinthepark.org
, by calling 508-362-0066 or by emailing
[email protected]
.