League News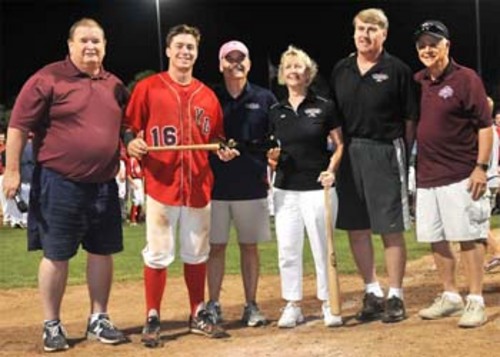 08/13/2015 7:11 PM
Article By:
Every summer as a new team is crowned champion, another very prestigious award is given out, the Stars of Stars Award, given to the most valuable player of the Cape Cod Baseball League playoffs.
This year the honor was given to two very outstanding players, Y-D Red Sox' infielder Donnie Walton (Oklahoma State) and pitcher Ben Bowden (Vanderbilt). Last year the award was also given to two players, which had not occurred since 2008.

Walton finished with a .314 batting average for the playoffs. He doubled in the fifth inning of game 3 of the championship series and had a 3 run home run in game 2 of the same series against the Hyannis Harbor Hawks.
Bowden pitched the last two innings for the Sox to take home the championship title for the second year in a row. Earlier in the playoff season, Bowden pitched five innings of relief, striking out five for the Sox against the Orleans Firebirds, who were then in first place.
Walton ended the regular season with a .287 batting average for the Red Sox.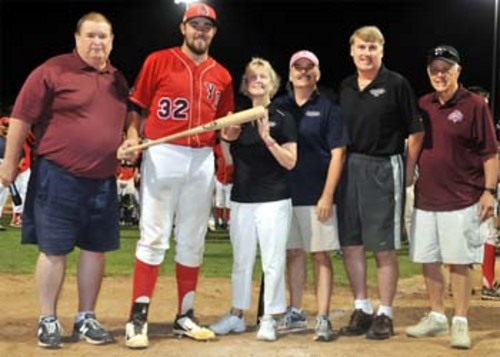 "It's awesome. It's unbelievable. Pick talked about it all the time and he said we had the chance to do something special, and we did it," said Walton when talking about what it felt like to win the championship.
This has been a big summer for Walton, who on top of this honor also received the MVP award for the winning East Division All-Star team back in July. Walton knocked in the only run of the night during the Friendly's Cape League All-Star game, that run eventually leading to the East Division win.
Also, he was named the Coca-Cola Player of the week back in June. During in his college season with Oklahoma State he batted with a .326 average.
The other half of this award was given to Ben Bowden, a left-handed pitcher from Lynn, Massachusetts.

Bowden ended the regular season with a 0.00 ERA only letting in 5 hits and striking out 31 batters. During the playoffs, Bowden struck out 12 in 12.2 innings pitched.
Bowden's coach back at Vanderbilt deemed him one of the most improved pitching talents and says he gained confidence and became an integral and reliable part of the team.