League News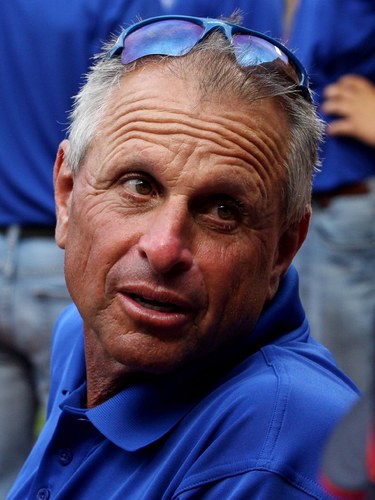 08/22/2015 4:43 PM
Article By:
Congratulations to Yarmouth-Dennis manager Scott Pickler, who not only passed the 400 mark in Cape Cod Baseball League victories this season, but also led his Red Sox to their second consecutive Arnold Mycock Trophy, the fifth in Pick's stellar managerial career.
Should the highly successful junior college coach from California make it three in a row next year, he'll tie CCBL Hall of Famer Bill Livesey for the all-time Cape League record for most championships.
Livesey won in 1966, '68, '69, '70 and '71 at Falmouth and at Wareham in '76. Pick's earlier titles came in 2004, '06 and '07. With five apiece, Pickler, Livesey and another Hall of Famer, Jack McCarthy (Cotuit, 1972-76), already share the record for most titles with the same franchise, so Pickler also has his sights set on sole possession of that mark.
A three-time winner of the Mike Curran Manager of the Year Award (2007, '09 and '10), Pickler notched his 400th Cape League victory on June 24, a 2-0 blanking of Falmouth at Red Wilson Field. He finished the regular season with 415 CCBL career wins, a total exceeded only by John Schiffner, who has 501 since taking over as Chatham skipper in 1993.
You can bet the farm that Pick and Schiff eventually will join Livesey (Class of 2002), McCarthy (Class of 2003) and Don Reed (Class of 2004) in the managers' wing of the Cape League Hall of Fame.
One additional slice from the managerial trivia pie: Livesey and Reed each made a record seven trips to the Mycock Trophy finals, with Livesey on the losing side just once; Reed won four championships and lost three times.
DISA & DATA
–
Al Avila, recently named to succeed Dave Dombrowski as general manager of the Detroit Tigers, is the father of Tigers catcher
Alex Avila
, who played at Harwich in 2007. The younger Avila handled a Mariners pitching staff that included five future major leaguers –
Scott Barnes
,
Evan Crawford
,
Danny Farquhar
,
Daniel Hudson
and
Josh Zeid
. Detroit's fifth-round draft selection in 2008 out of the University of Alabama, Avila hit .241/l.364/.380 in 38 Cape League games, with 11 doubles, a triple, two home runs and 13 RBIs ... Newly crowned Cape League batting champ
Andrew Calica
(UC-Santa Barbara) is one of just 13 .400 hitters in the league's modern era (since 1963). The Wareham center fielder's .425 batting average is sixth highest in that elite group. The last Cape Leaguer to hit .400 also was a Wareham player,
Mark Smith
(USC), who finished at .408 in 1990, a performance that led to his election to the Cape League Hall of Fame in 2011. A total of seven Gatemen – including major league stars
Lance Berkman
in 1996 and
Chuck Knoblauch
in 1988
–
have won the Thurman Munson Award as the league's top hitter. Cotuit, with eight, can boast the most batting champs, the last coming in 2002 when Alabama outfielder
Pete Stoner
hit .348. Highest average ever was turned in by Cape League Hall of Famer
Ken Voges
(Class of 2005), whose remarkable .505 performance for Chatham in 1963 will probably never be equaled.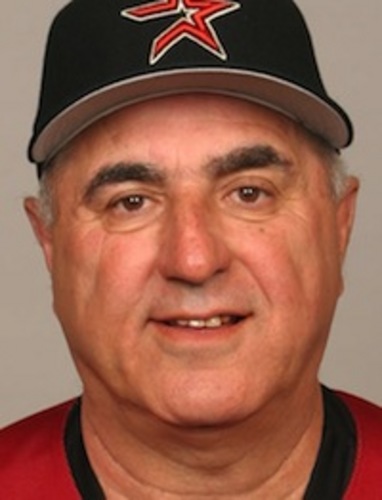 DID YOU NOTICE that during his Hall of Fame acceptance speech last month Craig Biggio (Y-D, 1986) singled out a former Cotuit infielder for special praise? Biggio credited Matt Galante (Cotuit, 1964) with turning him into an All-Star second baseman after the Astros decided to prolong his career by converting him from catcher to middle infielder following the 1991 season. Galante, Houston's bench coach at the time, spent countless hours working with Biggio in the offseason and during spring training. Biggio was so appreciative of Galante's efforts that he gave him his first (1994) Gold Glove. At Cotuit, Matt and his St. John's University teammate, shortstop Joe Russo (who would win 612 games during a 22-year career as head baseball coach at his alma mater), formed one of the best double-play combos in Cape League history ... Biggio, the fourth Cape League graduate to be enshrined in Cooperstown, won four consecutive Gold Gloves from 1994-97 as the National League's best defensive second baseman. The most recent CCBL alum to capture the NL 2B Gold Glove was DJ LeMahieu (Harwich, 2008) of the Colorado Rockies in 2014 ... It's probably too late for the Boston Red Sox to escape the American League East cellar, but it's nice to see several former Cape Leaguers contributing to Boston's recent winning ways. Center fielder Jackie Bradley Jr. (Hyannis, 2009), always outstanding defensively but now swinging a red-hot bat, is one of the key performers, as is first baseman Travis Shaw (Bourne, 2010). Shaw is absolutely raking the ball, making the most of his opportunity to play regularly which came when Mike Napoli was dealt to the Texas Rangers. Pitchers Wade Miley (Wareham, 2007) and Joe Kelly (Y-D, 2008) can credit their turnaround of late at least in part to solid work behind the plate by catcher Ryan Hanigan (Orleans, 2002), an Andover native and one-time winner of the CCBL's Manny Robello 10th Player award. Other ex-Cape Leaguers on the Red Sox roster include pitchers Matt Barnes (Wareham, 2009-10) and Ryan Cook (Brewster, 2007), second baseman Josh Rutledge (Y-D, 2008-09) and shortstop Deven Marrero (Cotuit, 2010-11). Currently on the 60-day disabled list are pitchers Anthony Varvaro (Harwich, 2004) and Brandon Workman (Wareham, 2008-09), while knuckleballer Steven Wright (Orleans, 2005) is about to come off the seven-day concussion DL.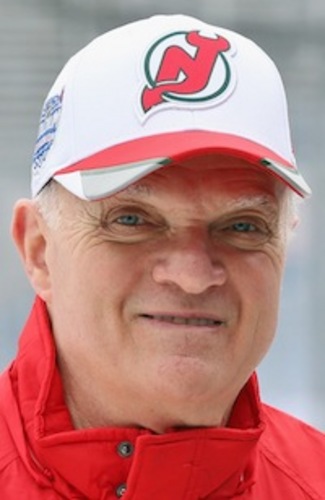 BELATED HAPPY BIRTHDAY wishes go out to Cape League Hall of Famer Dan DeMichele (Class of 2012), who turned. 67 last Wednesday. The former Harvard hockey and baseball star, originally from Cranston, R.I., is keeping a close eye on the progress of son Joey DeMichele (Hyannis, 2011), currently hitting .255 as the starting second baseman for Double-A Birmingham. Joey is hoping for a call-up by the parent Chicago Cubs when MLB active rosters expand from 25 to 40 in September … Mention of the DeMichele name reminds us that Dan's old Cape League manager at both Sagamore (1965) and Yarmouth (1967), fellow CCBL Hall of Fame member Lou Lamoriello (Class of 2009) stunned the pro hockey world this summer when he abruptly resigned as president of the New Jersey Devils after 28 years to become general manager of the Toronto Maple Leafs. Lou is a true friend of the CCBL. He made a special trip to Fenway Park a few years back to serve as an honorary captain at the Cape League All-Star game and for the past seven years he's purchased and provided the beautiful championship flags presented each June at the First Pitch Brunch to the previous year's playoff champion ... The Falmouth Commodores' selection as 2015 Commissioner's Cup winners was well-deserved, but doesn't lessen the disappointment of fans who haven't been treated to a Cape League championship season in 35 years. The franchise has failed to win even one game in the title series during that period, the longest drought in Mycock Trophy play in league history. Hard-luck Falmouth was swept in two games by Yarmouth-Dennis in 2014, 2007 and 2004, and by Harwich in 2011, making the team 0-8 since 1980 when Falmouth won three of five games to beat Chatham for the title. Winning manager in that series 3½ decades ago was 14-year big league pitcher Al Worthington; losing skipper was 2000 CCBL Hall of Fame inductee Ed Lyons.