League News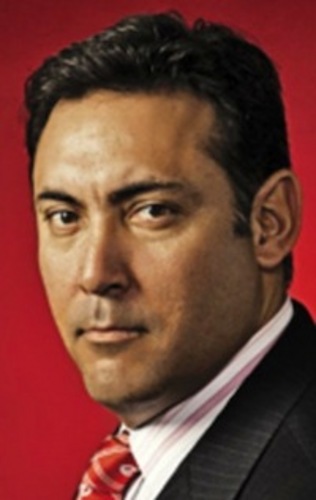 09/12/2015 8:17 AM
Article By: CCBL Public Relations Office
Philadelphia Phillies general manager Ruben Amaro Jr. was fired Thursday, the latest upper management casualty for a team enduring its worst season in 43 years.
Field manager Ryne Sandberg resigned in June and Andy MacPhail was hired to replace outgoing president Pat Gillick after the season.
"We needed a fresh perspective, a fresh approach," MacPhail said.
The 50-year-old Amato played for the Cotuit Kettleers in the Cape Cod Baseball League in 1985 as a Stanford University undergraduate.
Assistant general manager Scott Proefrock replaces Amaro as interim general manager. MacPhail said he hopes to hire a new GM before the end of October and noted that he hasn't made a decision on the future of interim manager Pete Mackanin.
"It's never an easy decision to make a change," MacPhail said. "Ruben has had a direct impact on some of the best years in the team's history. He helped to create some great memories for Phillies fans with his accomplishments, but in order to return to a top-contending club, we believe this is the right thing to do as we continue the rebuilding process."
The once-proud Phillies have the worst record in the majors at 54-86 and will miss the postseason for the fourth straight year after winning five consecutive National League East titles.
A Philadelphia native, Amaro attended William Penn Charter School and Stanford University. He played parts of eight seasons in the major leagues as an outfielder and pinch-hitter. He retired in 1998 as a career .235 hitter, having played for the then-California Angels, Cleveland Indians and Phillies. He was an 11th-round pick of the Angels in the 1987 amateur draft.
Amaro is the brother of David Amaro, son of Ruben Amaro Sr. and grandson of Santos Amaro. His grandfather was born in Cuba and played in Mexico, and his father was born in Mexico and played in the United States.
Amaro was assistant GM of the Phillies' 2008 World Series champions. After that season he replaced his boss, Gillick, who retired. The Phillies reached the fall classic again in 2009, but were defeated by the New York Yankees. They had winning seasons in 2010 and 2011 although failing to advance to the postseason, and they fell below .500 in 2012 and 2013.
On Aug. 16, 2013, Amaro fired manager Charlie Manuel when the team fell 14 games below .500. Manuel's replacement was Hall of Famer Sandberg, and while the team played somewhat better under his leadership, it did not return to playing winning baseball the rest of that season or in 2014.
Before the 2015 season, Amaro traded longtime shortstop Jimmy Rollins to the Los Angeles Dodgers and failed to find a taker for the remaining years on first baseman Ryan Howard's contract. There was speculation that the team's top two pitchers, starter Cole Hamels and reliever Jonathan Papelbon, would soon be gone as well, with Papelbon making public statements hinting that he wanted out.
The Phillies once again started slowly, with little hope for the team's fans that they would see a competitive team in the near future. Amid criticism, Amaro told the press in late May that Phillies fans "don't understand the game" and the "process" that goes into constructing a team. Those comments caused a firestorm in Philadelphia, and Amaro was forced to apologize.
The criticism from the fans was not that the Phillies were losing, but that they were going through the necessary rebuilding halfheartedly, by not seeking to trade the few remaining players from the championship years while they still had some value left, and by not aggressively promoting prospects who could be part of the next competitive Phillies team.
Amaro tried to explain there was in fact a rebuilding plan that was being implemented, and that rushing a few young players to the majors early would not ensure success. His position became even more precarious when the Phils hired MacPhail to be the team's new president in June.
Amaro did go into a dealing mode starting in late July, as Papelbon, Hamels, outfielder Ben Revere and veteran second baseman Chase Utley (Brewster, 1998; Cotuit, 1999) all were sent away within a brief period.