League News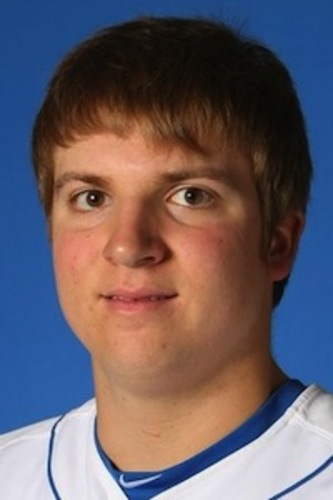 09/13/2015 8:45 AM
Article By: CCBL Public Relations Office
When University of Kentucky baseball star Andrew Joseph "A.J." Reed played at Harwich in 2012 and 2013, he was a member of the Mariners' starting rotation, pitching in a total of 12 games, all starts, and compiling a 4-2 record in his two Cape Cod Baseball League seasons.
In 2012, as a freshman, Reed was 3-0 with a 2.21 ERA in 36 2/3 innings. He issued just seven bases on balls while recording 38 strikeouts. As a sophomore, the 6-foot-4-inch left-hander was 1-2 with a 3.60 ERA in 25 innings, walking seven and striking out 21.
There was little indication at the time that Reed's baseball future would be as an offensive threat. But that's exactly the way things have turned out for the Houston Astros prospect, who has been named the 2015 Minor League Player of the Year by Yahoo! Sports.
Reed also is the first baseman on Yahoo's minor league all-stars chosen by a panel of more than a dozen scouts, executives and analysts with strong knowledge of the minor leagues, from Triple-A to rookie ball. The selections were limited to players who spent a majority of their seasons in the minors, thus disqualifying stars like the Chicago Cubs' Kyle Schwarber (Wareham, 2012-13), who should appear on enough Rookie of the Year ballots to make up for it.
Houston made Reed its second-round pick (42nd overall) in the 2014 MLB First-Year Player Draft, selecting him as a first baseman, a position he played at Kentucky when not pitching and at which he was used sparingly by Mariners manager Steve Englert.
In 2012, Reed got to the plate in 11 Cape League games, slashing .176/.317/.176, with six hits, all singles. In his second summer, he batted .218/,317/.382 in five games, collecting four doubles, a triple, one home run and 11 RBIs.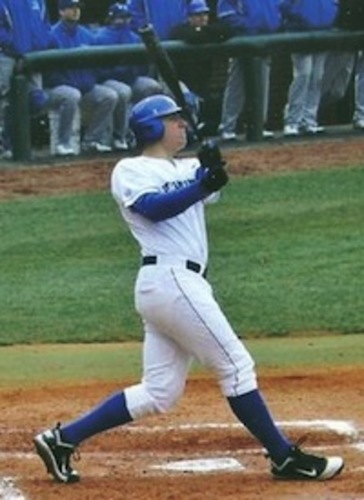 According to Jeff Passan of Yahoo! Sports, the 22-year-old left-hander was a virtual steal for the Astros as other teams passed on him because the hitting threshold for first basemen is so high. Reed more than exceeded it at hitter's paradise Lancaster in the first half and proved himself far from a California League mirage upon his promotion to Double-A Corpus Christi, where he continued to thrive.
By the end of the season, Reed hit a minor league-high 34 home runs and batted .340/.432/.612.
Scouts marvel at Reed's ability to hit breaking pitches and the Astros are practically salivating at the prospect of adding him to a lineup with Carlos Correa, Jose Altuve and George Springer (Wareham, 2009-10) for the next half-decade.
The Yahoo! minor league all-star selections also included Tampa Bay infield prospect Richie Shaffer (Chatham, 2011), a third baseman who spent most of the season at the Triple-A/Double-A levels, but is currently with the parent Rays. While Shaffer probably ends up in a corner-outfield spot or perhaps first base, his right-handed power is something the Rays could desperately use. After two underwhelming seasons, Shaffer showed signs of pop last year and this season turned into a monster after a promotion to Triple-A, slugging .582 there and earning September call-up time with the Rays.
Shaffer and Reed were the only former Cape League players chosen to the "starting" team.