League News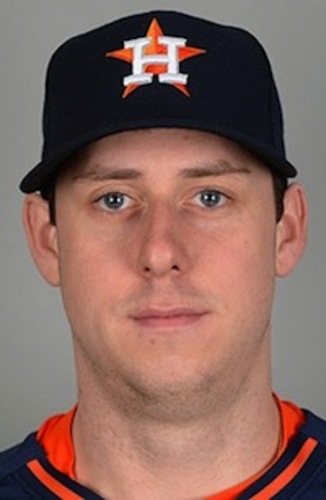 09/21/2015 4:13 PM
Article By: CCBL Public Relations Office
Since Opening Day 2014, 123 former Cape Cod Baseball League players have made their debuts in Major League Baseball. Two of them are named Matt Duffy.
The latest is corner infielder Matthew Edward Duffy (Chatham, 2009), a Houston Astros rookie who saw his first big league action Sept. 16 against the Texas Rangers. "Chatham Matt" has played in just three major league games so far, managing one hit in four at-bats. He's been used at both third base and first, flawlessly handling five fielding chances.
The other Matt Duffy (Orleans, 2011), who broke in on Aug. 1, 2014, is the San Francisco Giants' regular third baseman, succeeding Pablo Sandoval at that position. "Orleans Matt" won the job in spring training and has become one of the defending world champions' offensive mainstays, fashioning a .301 batting average, along with 10 home runs and 71 RBIs. He has also pounded out 26 doubles and six triples while successfully stealing nine of nine bases, and is considered a strong contender for National League Rookie of the Year honors.
When Orleans Matt got into his first game as a Giant last year, Chatham Matt began receiving congratulatory messages from distant relatives. It wasn't the first time the two players were confused and it won't be the last.
"I sometimes get a lot of his fan mail, and I know exactly who he is," the Astros' Duffy told Brian McTaggart of MLB.com. "I played against him in high-A in Lancaster (in 2013). He was in the same league, so I played against him actually, and he grounded out to me. The box score was pretty funny
–
Matt Duffy to Matt Duffy."
Duffy of the Astros is a right-handed-hitter, selected in the 20th round of the 2011 First-Year Player Draft out of Tennessee, and last year ranked fourth in the Houston system in homers (18) and RBIs (84), reaching Triple-A for the first time. He earned his promotion to the major leagues by winning 2015 Pacific Coast League MVP honors at Fresno, where he batted .294/.366/.484 with 20 home runs and 104 RBIs in 127 games.
Former Chatham general manager Bob Sherman calls Duffy, a Milton, Mass., native, "a great kid from a great family. Matt was one of the last baseball players at (the University of) Vermont, which dropped baseball in his junior year. He transferred to Tennessee for his senior year and he played for Chatham in 2009. He played his high school ball at St. Sebastian's in Needham, where he was a teammate of Ron Perry's son, Matt. They reunited in Chatham in 2009."
Sherman continued: "Sadly, Matt endured the death of a younger sister when he was about 20. He was a 20th-round pick so his odds of ever making it were really long, but he had some offensive and defensive skills when he played with us. I would be the first one to admit that I am pleasantly surprised that he got into his first MLB game at age 26. Great story about resilience. The Astros have a tough lineup to crack and their minor league teams made six out of seven playoffs, so long-term wise he may end up with another team, but who knows."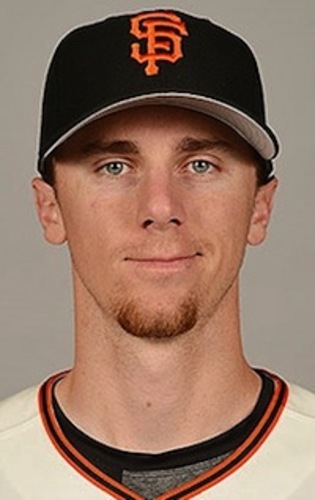 The other Duffy, who appeared in 34 games for the Giants last season, is a 24-year-old middle infielder who was drafted in the 18th round in 2012. He didn't hear about his namesake until he hit for the cycle while both were in college in 2011.
"Everybody was writing on my Facebook wall, 'Congrats,' 'Good job,' and all this stuff, and I was like, 'What?' I didn't do anything,' " the Giants' Duffy told McTaggart. "I found out the next day that he hit for the cycle, so it made sense."
The two Duffys finally met on the field in a 2013 California League game. Matt Duffy of the Astros was playing for Lancaster and Matt Duffy of the Giants was at San Jose.
"It was like, 'Nice to finally meet you,' " the Giants' Duffy said. "This sounds kind of corny, but meeting him was almost like the equivalent of meeting a brother that you heard you had but never met him for a long time. We haven't really gotten in touch."
Although they don't stay in touch, they're constantly reminded of each other.
"One of the baseball cards out there right now is his picture, but my information on the back," the Astros' Duffy said. "It's confusing to a lot of fans."
Duffy of the Giants said fans often hand him the wrong card to sign.
"There's actually one card, I can't remember what company it is, but all the information is his – 'Matt Duffy, third baseman, Houston Astros,' but it's my picture on it," he said.
The Duffys will be forever linked, and whether they meet again likely depends on the arc of both of their careers. As long as they're still playing, there will be constant reminders of the other guy with the same name.