League News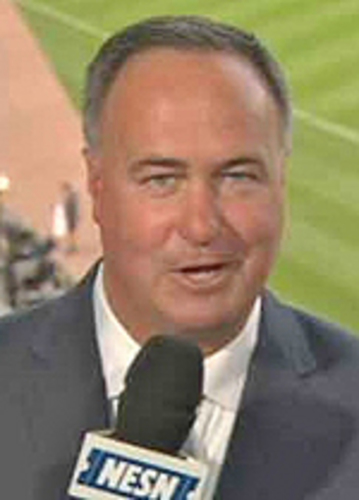 10/04/2015 7:55 AM
Article By:
There was plenty happening on the Boston Red Sox TV/radio front Wednesday. And by the end of the day, the San Diego Padres had confirmed that they've added Don Orsillo to the Padres' broadcasts starting in 2016.

A statement released by Padres president and CEO Mike Dee, a former Red Sox executive, revealed that Orsillo will have a dual role in 2016, the final season for 80-year-old Dick Enberg as Padres lead TV play-by-play man. Orsillo will call games on both radio and TV, then will shift full time to television in 2017, the statement said.

Orsillo reportedly received a six-year deal and a salary boost over what he was being paid after broadcasting Red Sox games for 15 seasons in Boston. Orsillo expressed surprise and disappointment when he was told that his NESN contract would not be renewed for 2016. Instead, the regional cable channel, whose majority owner is the Red Sox, announced plans to hire Dave O'Brien, an ESPN broadcaster who has been part of the Red Sox radio team for the past nine years.

Orsillo was so popular with Red Sox fans that, when news leaked that he wouldn't be brought back, his supporters brought signs to games begging the team not to let him go, and more than 65,000 signed an online petition to keep him in Boston.

"We are excited to add Don to our broadcast lineup," said Dee. "Over his 15 years broadcasting Major League Baseball, Don has established himself as one of the premier play-by-play men in the game. We look forward to both his fun-loving personality and outstanding play-calling ability resonating with Padres fans during what we expect will be a very long career in San Diego."

Now that the deal has been finalized, the Northeastern University graduate and Rhode Island resident finds himself in a much sunnier position – literally and figuratively – than he has had in Boston.

This writer is not among Orsillo's legion of loyal supporters (I found being "welcomed" three times during the open to every telecast to be a bit much, and I still can't get over his calling the PawSox a "Red Sox farmhand" for his first two seasons), but he has handled himself with dignity, class and professionalism since learning he would not be returning to the Red Sox TV booth in 2016. We wish him well once he calls his final Red Sox game Sunday in Cleveland.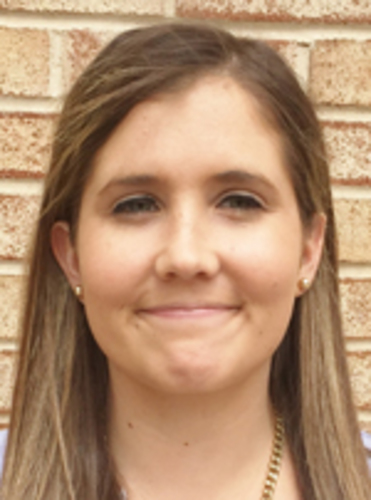 O'Brien, his replacement, moves over from the radio booth where he has been working alongside Joe Castiglione since 2007, calling games on the New England-wide Red Sox Radio Network.

You may recall that O'Brien's daughter, Sammy O'Brien (University of Georgia), was one of the Hyannis Harbor Hawks' Internet broadcasters the last two summers. In fact, she was at the microphone when Florida Gulf Coast University left-hander Devin Smeltzer completed a 5-0 no-hitter at Harwich on June 20. Never before had a female announcer called a Cape League no-no.

O'Brien himself has been a solid supporter of the Cape League, frequently mentioning the league's connection to Red Sox and opposing players during his broadcasts. The same can be said for Castiglione, who has been known to take in an occasional Commodores game in Falmouth.

O'Brien will bring a wealth of experience to the TV booth. He provided commentary for Major League Baseball's international coverage of the World Series from 2004 until 2009. He was television voice of the New York Mets on WPIX-TV from 2003-05, and he won the Achievements in Radio (A.I.R.) award for Best Play-by-Play for his call of Mark McGwire's 59th home run in 1998.

Prior to the 2005 season, he was denied permission by ESPN to join the Chicago Cubs' broadcast team. But in 2007 he became No. 2 announcer to Castiglione's No. 1 on the Boston Red Sox Radio Network while maintaining a regular schedule of ESPN baseball assignments.

Orsillo is represented by Boston and Miami Beach sports agent Bradley K. Blank, a native son of the Cape. The Red Sox announcer is one of a growing number of non-football clients of Blank, who grew up in Hyannisport and as a teenager served as a producer for a popular sports talk show on local radio.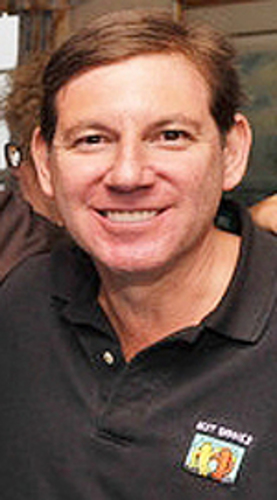 The Boston Globe quoted Blank as saying that several other franchises and ESPN and expressed interest in hiring Orsillo. "Don has drawn a lot of interest, and San Diego has been incredibly gracious, but there are elements to any deal that still need to be sorted out," Blank told the Globe. "We're not popping the champagne bottles just yet," Blank said early last week.

Blank was educated in Barnstable schools until enrolling at Milton Academy to prepare for Brown University, from which he graduated magna cum laude with a double honors degree in Political Science and History. He was additionally recognized for excellence in academic pursuits by his election to Phi Beta Kappa. He earned his J.D. Degree from the Columbia University School of Law.

In addition to his concentration in sports and entertainment law, Brad focused on labor, antitrust and income taxation law. He has negotiated more than 1,000 professional football contracts in the last 30 years.

Brad's quick ascension up the sports industry ladder at a remarkably young age earned him national recognition. Indeed, his story has been chronicled in Sports Illustrated, The New York Times, The Sporting News and USA Today.

Many of his deals have clearly distinguished Blank as one of the leading football attorneys in America today. He recently represented various retired clients in the NFL concussion litigation that was settled for $765 million.

Although best known as a football agent, he has added a number of media celebrities to his client list in recent years, Orsillo among them. He says he started to get calls from media types looking for representation after one of his clients, former New England Patriots linebacker Tedy Bruschi, retired as a player and began getting work in television.

Blank became involved in local radio as a 14-year-old Barnstable Middle School student when he landed a part-time job answering phones for "Sports Hotline," a sports talk show hosted by Bill Abramson, Larry De Haan and, occasionally, this writer. He remembers it as a fun gig which gave him his first opportunity to learn about the inside workings of sports talk radio.
In a recent telephone conversation, the affable agent recalled a show in which my telephone call-in guest was one of Vince McMahon's stable of "managers," the Grand Wizard of Wrestling.

"I was so impressed that you actually knew the Grand Wizard," he said. "It put you in a whole new light in my young eyes."

At his tender age, Blank said, he believed professional wrestling to be just as legitimate as baseball, football, hockey and basketball, but his bubble burst when while driving him home to Hyannis Port, I informed him that the result of every match was predetermined. "It was like being told there's no Santa Claus," he said. "I was devastated."

Mention of the Grand Wizard (nee Ernie Roth) triggered memories of a moment I will always cherish as perhaps the funniest from my talk radio days. Roth was a telephone guest, appearing so he could hype an upcoming show at the Cape Cod Coliseum. The main event was to feature his top wrestler, Superstar Billy Graham. As he ticked off reasons why Graham, who had taken bodybuilding to a whole new level, would destroy his opponent, he hit me with the following line:

"Do you know, Joe Sherman, that Superstar Billy Graham has 632 muscles (pause, then voice rising) he hasn't even flexed yet?"

It was classic Grand Wizard speak, and for a moment I was speechless. Not a good thing for a radio talk show host.

Blank, who has long since gotten over his awe of pro wrestling characters, is a member of the Massachusetts Bar and the American Bar Association, a certified Contract Advisor of the National Football League Players Association and a registered representative with the NCAA.

He is one of those successful people who believes in giving back. He serves on the National Board of Directors of Best Buddies International Inc., a charitable organization benefiting people with special needs, and is a member of the Board of Directors of the National Kidney Foundation and the Macular Degeneration Foundation.

Orsillo's career couldn't be in better hands.