League News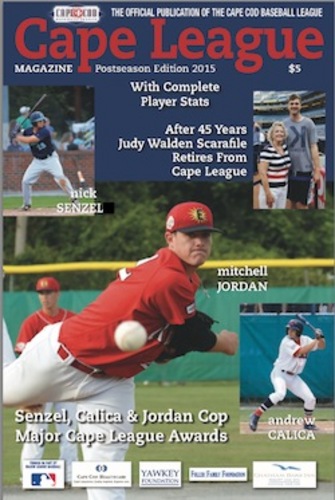 11/18/2015 4:40 PM
Article By: CCBL Public Relations Office
Be sure to reserve your copy of the Cape League Magazine Postseason edition 2015 today.
This edition includes insight into the 2015 season with all the record-breaking play and stories. Plus, the magazine features a look at the 45-year career of recently retired Cape League president Judy Walden Scarafile.
Send a $10 check or money order made out to Cape Cod Baseball League, P.O. Box 266, Harwich Port, MA 02646-0266. The cost includes shipping and handling.