League News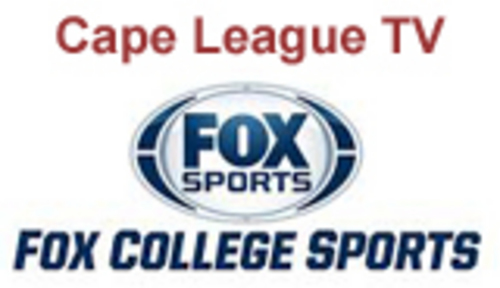 06/15/2016 7:39 PM
Article By: John Garner Jr.
For the fourth straight season, Fox College Sports will telecast a Cape Cod Baseball League Game of the Week to a national audience available to 60 million homes.

Beginning July 5 with Chatham Anglers hosting the Cotuit Kettleers, FCS Atlantic and USA World Events will produce a live nine-game TV package, in cooperation with the CCBL, which includes eight mid-week regular season games and CCBL All-Star Game live from Veterans Field in Chatham, Saturday, July 23 at 6 p.m.

Handling play-by-play is Eric Frede, while former Red Sox and Phillies relief pitcher Ken Ryan will be color analyst and Katy Fitzpatrick will handle sideline reporting. Each home team will provide one broadcaster intern to assist with the announcers.

Fox College Sports is on Channel 262 on Comcast Cape Cod and CCBL games will be re-broadcast after the live telecast.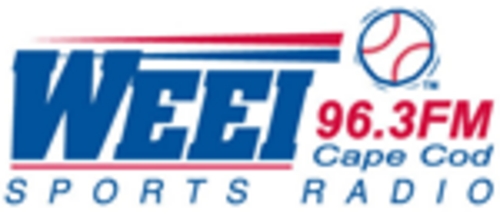 For the seventh straight season, Sports Radio 96.3 WEEI Cape Cod will broadcast a Cape League Sunday Night Baseball Game of the Week, beginning with Orleans at Chatham, June 12 at 7 p.m.

Larry Egan and John Garner, who called games in 2002 on Cool 102, 2003-06 on PIXY 103 and 2008-09 on 95.1 WXTK, return as broadcasting duo for WEEI Cape Cod, the All-Sports radio station which also carries Red Sox, Celtics, sports talk radio and ESPN radio. Alex Smith (BU) will add out-of-town scores and calls to the bullpen.

Along with being televised on Fox, the CCBL All-Star Game in Chatham will be broadcast on WCAI and the Cape and islands NPR stations (90.1, 91.1, 94.3 FM).

Cape League Updates with Jacob Tobey (Suffolk) and Alex Smith (BU) return to 95.1 WXTK every weekday morning during newscasts with Walt Perkins, while Laney Johnson (Suffolk) will provide Cape League Reports on 99.9 WQRC Monday through Friday morning during newscasts with Matt Pitta.

All Cape Cod Baseball League regular season and playoff games are web-cast by team internet broadcasters

To access team broadcasts, go to www.capecodbaseball.org
2016 CAPE LEAGUE TV GAMES OF THE WEEK
Fox College Sports (FCS Atlantic Channel 262 Comcast Cape Cod)
Available in 60 Million Households

Tue, July 5 Cotuit at Chatham 7 pm
Wed, July 6 Harwich at Bourne 6 pm
Tue, July 12 Falmouth at Orleans 7 pm
Wed, July 13 Wareham at Falmouth 6 pm
Tue, July 19 Brewster at Chatham 7 pm
Wed, July 20 Hyannis at Yarmouth-Dennis 5 pm
Sat, July 23 CCBL All-Star Game at Chatham 6 pm
Tue, July 26 Orleans at Harwich 6:30 pm
Wed, July 27 Hyannis at Wareham 6:30 pm

Announcers: Eric Frede, Ken Ryan and Megan O'Brien
2016 CAPE LEAGUE SUNDAY NIGHT BASEBALL GAME OF THE WEEK

On 96.3 WEEI Cape Cod 50,000 Watts
All games preceding or following Boston Red Sox games

Sun, June 12 Orleans at Chatham (BoSox 2:10) 7 pm
Sun, June 19 Hyannis at Cotuit (BoSox 1:35) 5 pm
Sun, June 26 Chatham at Hyannis (BoSox 3:05) 6 pm
Sun. July 3 Brewster at Harwich (BoSox 1:35) 5:30 pm
Sun, July 10 Y-D at Bourne (BoSox 1:35) 6 pm
Sun. July 17 Wareham at Orleans (BoSox vs, NYY 8:05) 5:30 pm
Sun, July 24 Brewster at Falmouth (BoSox 1:35) 6 pm
Sun, July 31 Brewster at Orleans (BoSox 3:35) 7 pm
Sun, Aug. 7 CCBL Playoffs – (BoSox 7:10) 4 pm

All CCBL teams on at least once with seven different home fields, with Red Sox game-times listed.