League News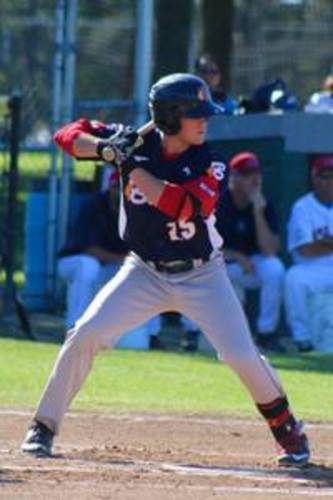 06/19/2016 7:53 PM
Article By:
For three Bourne Braves, childhood dreams became a unique reality. David MacKinnon (Hartford), Ronnie Rossomando (UCONN), and Willy Yahn (UCONN), each natives of New England, now play in the very league they grew up around.
The Cape Cod Baseball League, one of the oldest collegiate summer baseball leagues in the country, goes as far back as the late 1800s. Those who know about baseball know about the Cape League – that's how prestigious of an organization it is. The league was no stranger to MacKinnon, Rossomando, or Yahn; all of whom had hoped to one day play on Cape Cod.
MacKinnon, especially, is no stranger to the Cape Cod League. Returning to the Cape for his second year, the Braves first baseman is well aware of the league's prestige.
"I'm excited to be back. It feels good to play the game again at this type of level," MacKinnon stated. "Here, the level of play is definitely different. You got a lot of guys from good conferences like the SEC. Every day you face a guy pitching 90-95, and you have to learn how to adjust to hit. At my school, in my small conference, only a couple of guys can do that." He adds, "You kind of get breaks at school, there are only some good pitchers, after that, they're all pretty average. Here you don't ever get a break. You face good guys every day."
Derived from Easton, MA, just under an hour from Cape Cod, MacKinnon has always been just a short drive away from the place in which he knew could make his dreams a reality. Having taken full advantage of his proximity, MacKinnon made many trips down, from an early age, to see what the hype was all about.
"When I was younger, I would always play in AAU tournaments down here. I would always go to Eldredge Park in Orleans, and to Brewster for some games, so I was always around the Cape League. It's a dream come true having grown up around it."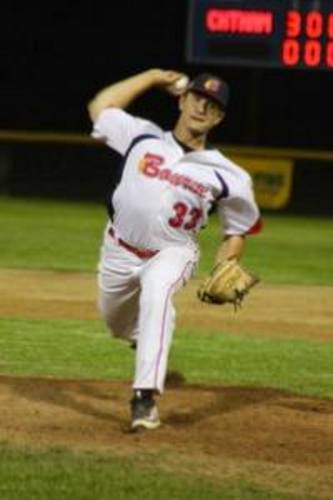 For Ronnie Rossomando of Stratford, CT., the league was not so much a stranger as the island of Cape Cod itself was, to the Braves right-handed pitcher (RHP).
"This is actually my first time ever on the Cape," he admitted. "Being from New England, of course I had heard of the Cape League, I always hoped I would play in it. Going to school, one of my goals was to make it to the Cape Cod League."
Rossomando is not the only player from UCONN playing for the Braves this summer. "It's great to have another husky here with me," he spoke of his collegiate teammate, Willy Yahn.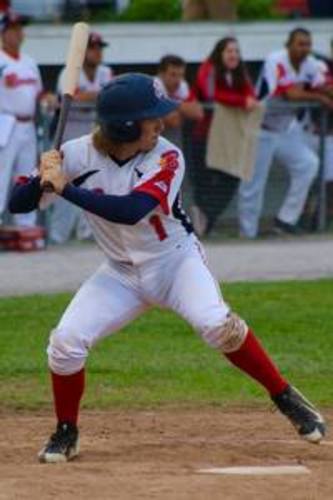 "It's pretty cool to have always played in New England," Braves third baseman Yahn said. "Being a guy from New England, its cool coming up to the Cape and playing in the league everyone's been talking about since I was a little kid."
Born and raised in Sharon, CT., a small town with a population just over 3,000, Yahn was brought up on baseball. Connecticut is where he played little league, played in high school, and now in college. At school, Yahn holds the title for "dirtiest uniform award" and is referenced to baseball greats, such as Pete Rose.
"It's fun coming up here, leaving Connecticut, and not knowing anybody. I like meting new guys; it's fun to see what everyone's like and to see how things differ between all the different schools we have come together here."
Cape Cod has become home for these players so far this summer, and dreams have become reality for each MacKinnon, Rossomando, and Yahn, growing up to play in the very league they grew up around.