League News
06/21/2016 6:15 PM
Article By:
Not often do three childhood teammates go on to play NCAA Division I college baseball against each other, and even less often do those same three players wind up on the same team in the Cape Cod Baseball League—but that's the case with the Harwich Mariners' Nick Brown, Logan Farrar and Nick Feight this summer.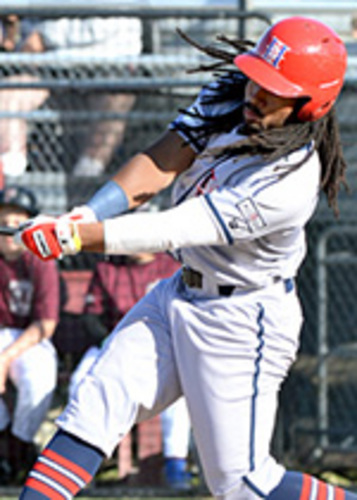 The Northern Virginia natives first competed together during their early teenage years within the Colangelo Baseball system. Although none of them went to the same high school, the three players kept in touch—even during the off-season. "We went to high school in Northern Virginia, but our schools never really played each other," said Farrar, a three-year starter at Virginia Commonwealth. Brown, a 2015 Colonial Athletic Association Second-Team pitcher for William & Mary, said: "We definitely kept in touch, especially when we went to college. We'd check in on each other's seasons here and there."
Farrar and Brown both said that they are always pulling for one another and their respective teams, especially come tournament time. "[William & Mary] had a great year; Nick went down to the University of Virginia in his regional and we [VCU] were pulling for him. With us being a small school as well, you always want to see that team come through," said Farrar. Brown echoed a similar sentiment. "It really went both ways, too. Last year, when [VCU] made a run in the playoffs, everyone in our area was pulling for them and I'm sure it was the same way this year with us," he said.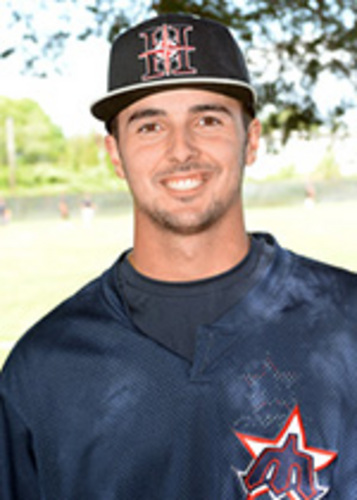 Brown and Farrar didn't have the opportunity to go head-to-head this season when VCU and William & Mary squared off, but Brown had multiple battles with Feight and the University of North Carolina Wilmington squad. In the regular season, Brown set down Feight, the NCAA DI RBI leader and All-American for UNCW, a pair of times via strikeout. In the conference tournament, Feight would get his revenge. The catcher launched a two-run home run in the first inning off of Brown, although William & Mary went on to win the game and the CAA title. "That was insane," said Brown when asked about going against Feight and the UNCW lineup. "That whole [UNCW] lineup, I played with probably four of their starting nine throughout my high school years. Feight always seems to either hit a home run off of me or strike out," Brown said with a laugh.
At the time of speaking with Brown and Farrar, Feight was still competing in the NCAA Tournament Regionals—but Farrar had fond memories of playing with him during their younger years. "It's been great to see how far [Feight] has come," he said. "When he was younger, he played up a level and our coach was a catcher like him. Coach knew his potential and pushed him a little harder than others, and he responded well to it. Seeing how far he came just from last year and the leaps that he made going into this school year was really impressive and I'm happy to see that."
Asked what they remembered most about playing with each other growing up, Brown and Farrar both emphasized the trust they had—and still have— in one another. "Nick was a pitcher, and I was a shortstop at the time, so we were always close," said Farrar. "I feel like we were always on the same page and I think we picked a lot of guys off second base."
"With Logan, it was basically being able to trust that the play was going to be made every time," said Brown. "He'd always give up his body for plays and it was nice to have a solid shortstop behind you. At that age, having a shortstop that can make plays is always a key."
Now that they're together again, the duo looks forward to spending more time together again—on and off the field. "[I look forward to] just having all the confidence in the world in the guys behind me this summer, and Logan is a big part of that," said Brown. "I'm sure we'll get a lot of days where we have a day off to just go out and do fun stuff together as well."
"It's just crazy being up here, three guys that have known each other since about 11 years old," said Farrar. "Getting to play together in one of the most prestigious leagues in the country on the same exact team will be pretty cool."