League News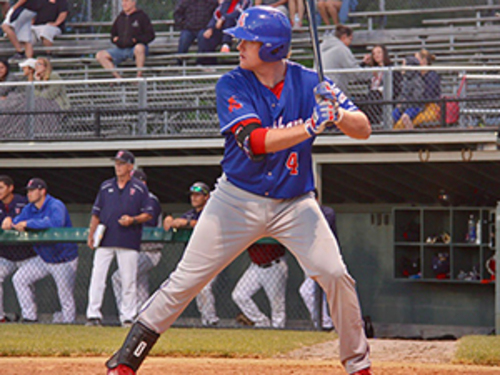 06/29/2016 7:31 PM
Article By:
It is Monday morning at 8 a.m. and the streets of Chatham, Mass., are already alive.
Families pack their cars and head downtown for a day of shopping in the quaint boutiques, dining in seafood restaurants or venture to Lighthouse Beach in search of sand and sunshine.
Other families have a different morning agenda- they head to Veterans' Field to send eager sons and daughters to the Chatham Anglers baseball camp.
Every week, the Anglers' Association sponsors a baseball camp for youngsters to have the opportunity to meet players, and learn from the best of college baseball.
Baseball legends such as Evan Longoria, Kyle Seager, and Matt Harvey and have taken these energetic youngsters under their wings to share their passion for the game. While some kids attend camps to enjoy the experience, others are just starting out fostering a dream that will eventually turn into a passion, a love for the game that started on Veterans' Field. In fact, one current member of the Anglers' roster had just that experience.
The Anglers current first baseman from Richmond, Kyle Adams, grew up visiting his grandfather's home in Chatham, and attending baseball camp coached by a team that he is now honored to be part of.
Days spent on Veterans' Field playing catch with his dad and brother were not rare for Adams, and although he began to realize his dreams of playing baseball at the collegiate level as he grew older, he never imagined he'd be spending two seasons on the same field he spent his early years watching Chris Young work his way to the Big Leagues.
Now, during his second summer on the Cape, the left-handed hitting catcher first baseman does not lack personal fans, as his family frequents Chatham on trips from their home in New York to watch their son and brother work hard on the field he once played pickle on as a kid.
Friends of his grandparents who watched him grow up, now attend home games where Adams competes every night against big names, an opportunity he's thankful for coming from a smaller Div. 1 school in Virginia.
Adams, who's hitting .146 (6-41) with one RBI, speaks highly of this competition, appreciating the opportunity to compete every day with players from across the country. Despite being from a smaller conference, Adams says he's able to compete against the top arms in the country by staying positive and staying within himself. He says for him and his teammates, keeping a positive outlook is important, because the competition is highly-skilled.
Looking back on the days when he used to sport the Anglers camp T-shirt, Adams says does not take this opportunity for granted. Having the fortuity to play for the Anglers for two seasons has allowed Adams to witness teammates from last year get drafted, just like players he watched growing up did, and this has opened his eyes to possibilities ahead in his career.
Having the opportunity to participate in baseball camp growing up alongside Adams, allows me to vouch for his passion for the game.
It's also allowed me bragging rights holding title of "Champion in the Ground Ball Contest" against a current Chatham Anglers, despite being only eight years old at the time.