League News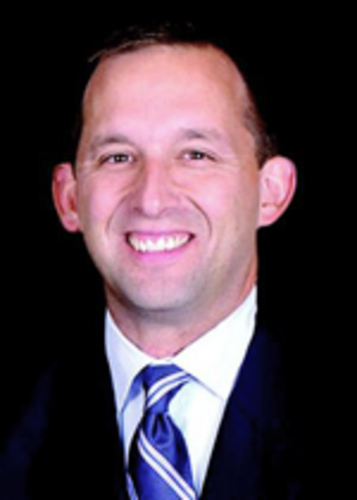 07/15/2016 1:35 PM
Article By: CCBL Public Relations Office
Fox College Sports will be telecasting third week of Cape Cod Baseball League TV Games of the Week, beginning with Chatham Anglers hosting Brewster Whitecaps July 19th, followed by Yarmouth-Dennis Red Sox hosting Hyannis Harbor Hawks July 20th.
Produced by USA World Media in cooperation with the CCBL, the Games of the Week will be available to Fox's audience of 60 million households.

The Anglers currently sit at bottom of East Division with record of 11-16. Outfielder Tanner Gardner has been a leader at the plate since arriving in Chatham in early July, batting .300 with a home run. Clemson's Chase Pinder has been a consistent asset for the Anglers, posting a .294 batting average with 15 hits in 51 at-bats this season.

On the mound, Pittsburgh's Isaac Matteson continues to lead Chatham, pitching 19.1 innings and posting an impressive ERA of 0.93 with 17 strikeouts. Relief pitcher Michael Fitzgerald has appeared in nine games this season, coming in with a 1.39 ERA and a save.

The Brewster Whitecaps, sit one place above the Anglers in the East with an 11-16 record. Nicholas Dunn and Brent Rooker lead the Whitecaps, both batting well over .300. Dunn leads his team in hits with 35 and scored 20 runs, while Rooker enters the week batting .365 with 27 hits and 3 stolen bases.

Tennessee's Hunter Martin has had success on the mound for Brewster this season, posting a 2.22 ERA with 18 strikeouts in 24.1 innings. The Whitecaps' relief efforts are led by Zacary Lowther, who has made 11 appearances in which he has 37 strikeouts, while giving up one walk.

Fox's second game of the week will be Hyannis (13-15) at Yarmouth-Dennis (17-11) on July 20. Shortstop Zach Rutheford has been dominant in his 110 at-bats for the Harbor Hawks, averaging .327 with 36 hits and 14 RBIs. Teammate Jordan Rodgers has some notable numbers of his own, driving in 19 runs with 24 hits in 23 games.

Alex Eubanks has been a key part of Hyannis' pitching rotation, pitching 33.2 innings with ERA of 3.21. Closer Garrett Cave has been clutch for Harbor Hawks this season, coming in with an impressive seven saves and 23 strikeouts in 14 appearances.

Yarmouth-Dennis looks to defeat Hyannis behind the bat of 1st baseman Matt Winaker, who has lead the Red Sox at the plate with a .315 batting average, 23 hits and 12 RBIs. Shortstop Kevin Smith has also been a force for Y-D, batting .302 with 8 doubles and scoring 15 runs.

Will Gaddis has dominated the mound for the Sox, striking out 24 batters in 26.1 innings, and positing a 1.37 ERA. Bryan Sammons has been an important asset in relief for Y-D with an ERA of 1.65, earning a win last week over the Firebirds in Orleans.
Handling play-by-play for FOX Games of the Week is Eric Frede, accompanied by sideline reporter, Megan O'Brien, while former Red Sox and Phillies fire-balling relief pitcher, Ken Ryan, is doing color analysis.

The games are produced by USA World Media, a leading provider of sports content for collegiate and amateur sports, in cooperation with the CCBL and FOX College Sports.

Sports Radio station 96.3 WEEI Cape Cod will broadcast the Sunday Night Baseball Game of the Week next Sunday, July 24, matchup between the division-leading Falmouth Commodores (17-11) and the 11-16 Brewster Whitecaps in Falmouth at 6 p.m.

Center fielder Mike Gigliotti continues to lead Falmouth at the plate, entering the weekend with a .337 average and scoring 16 runs, the most amongst his Commodores' teammates.
Lipscomb pitcher Jeffrey Passantino has been inspiring on the mound for Falmouth with a 2-0 record, 29 strikeouts, and an ERA of 0.56.

The Whitecaps look to defeat Falmouth behind the bat of Matt Davis, who has a team-leading 19 RBIs in 91 at-bats. Mississippi State's Konnor Pilkington has had success on the mound for Brewster, entering the weekend with a 1.31 ERA in 20.2 innings.

A reminder this Sunday's Radio Game of the Week on 96.3 WEEI Cape Cod has been switched to the Harwich at Yarmouth-Dennis contest at 5 p.m., because of Boston Red Sox-New York Yankees game immediately following at 8.

All Cape Cod Baseball League regular season and playoff games are web-casted by team Internet broadcasters. To access, go to www.capecodbaseball.org.

2016 CAPE LEAGUE TV GAMES OF THE WEEK:

Tue, July 5 Cotuit at Chatham 7 pm
Wed, July 6 Harwich at Bourne 6 pm
Tue, July 12 Falmouth at Orleans 7 pm
Wed, July 13 Wareham at Falmouth 6 pm
Tue, July 19 Brewster at Chatham 7 pm
Wed, July 20 Hyannis at Yarmouth-Dennis 5 pm
Sat, July 23 CCBL All-Star Game at Chatham 6 pm
Tue, July 26 Orleans at Harwich 6:30 pm
Wed, July 27 Hyannis at Wareham 6:30 pm
Announcers: Eric Frede, Ken Ryan and Megan O'Brien


2016 CAPE LEAGUE SUNDAY NIGHT BASEBALL GAME OF THE WEEK
On 96.3 WEEI Cape Cod
All games preceding or following Boston Red Sox games

Sun, June 12 Orleans at Chatham (BoSox 2:10) 7 pm
Sun, June 19 Hyannis at Cotuit (BoSox 1:35) 5 pm
Sun, June 26 Chatham at Hyannis (BoSox 3:05) 6 pm
Sun. July 3 Brewster at Harwich (BoSox 1:35) 5:30 pm
Sun, July 10 Y-D at Bourne (BoSox 1:35) 6 pm
Sun. July 17 Harwich at Y-D (BoSox vs, NYY 8:05) 5 pm
Sun, July 24 Brewster at Falmouth (BoSox 1:35) 6 pm
Sun, July 31 Brewster at Orleans (BoSox 3:35) 7 pm
Sun, Aug. 7 CCBL Playoffs – (BoSox 7:10) 4 pm