League News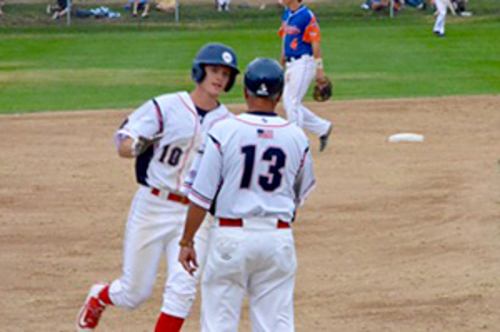 07/19/2016 3:52 PM
Article By:
Yarmouth-Dennis Red Sox infielder Will Toffey grew up idolizing the Cape Cod Baseball League and its players. Growing up in Barnstable, the Cape League was a huge part of Will's summers as a youth. He enjoyed going to any Cape League game, but most frequented Y-D, Hyannis, and Cotuit games because they were closest to his home.
In 2002, when Will was 7 or 8 years old, his brother John pitched for the Bourne Braves. Will would attend his brother's games and watch the action on the field from the bullpen, surrounded by his brother and his fellow teammates. These experiences created lasting memories, which he still recalls today.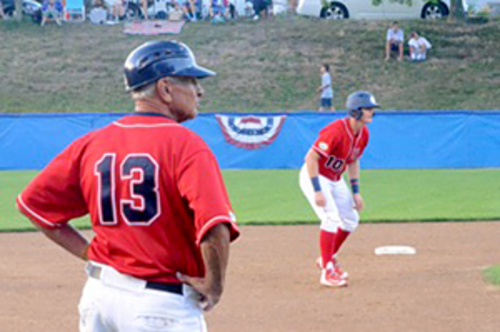 To hone his athletic abilities Will chose to attend Salisbury High School, a prep school for boys located in Connecticut. While there, he was a star on both the school's baseball and hockey teams. During his time on the hockey team, Salisbury won the New England Prep School championship in 2013 and 2014. Also, while at Salisbury the baseball team won the league championship from 2012-2014. In 2014, Toffey was named a Louisville Slugger All-American and in 2013-2014 he was named New England Prep Baseball Player of the League.
Upon graduating from Salisbury High School, Will was flooded with recruitment letters from several Division I universities for both hockey and baseball. When asked how he made his decision about accepting a baseball versus hockey scholarship, he said his brother was influential in his decision making process. His brother, John, had played baseball and hockey at the University of Massachusetts. Will explains, "He told me to pick one and roll with it. Whichever one you have more fun playing, really, and for me that was baseball."
In the summer of 2014 Will played in the Futures Collegiate Baseball League for the Martha's Vineyard Sharks. During that summer, he had a batting average of .322 and led his team with 7 home runs. He was elected to play in the All-Star game and was named the top prospect in the Futures League. Will explained that this league was very competitive and featured great pitching, which was beneficial for his transition to playing baseball for Vanderbilt University.
At Vanderbilt, Will was elected as a 2015 Freshman All-American; 2015 Freshman All-SEC; and 2015 First-Year SEC Academic Honor Roll. After Vanderbilt's 2015 season, Will returned home to Barnstable in early July with a broken foot. He played with the Y-D Red Sox for about 2 weeks, but was forced to stop playing because of his injury and spent the remainder of the summer rehabbing his foot.
The 2016 season is Will's first full season in the Cape League. He currently has a batting average of .296 and has hit in 7 of Y-D's last 10 games. When I asked Will about the most rewarding aspect of playing in the Cape League he aspired to be part of as a youth, he explained, "I can make my own memories now from all the ones I can remember of watching all these guys play and thinking it was so cool they were playing in college and playing here. I just really looked up to and respected them and knowing that that's the league I'm playing in, I kind of cherish it a little more just because not everyone grew up watching the league."
This summer Will was drafted by the Baltimore Orioles in the 25th round. Right now it is unclear what his future holds, but we know one thing for sure, this is not the last time we will hear the name Will Toffey.