League News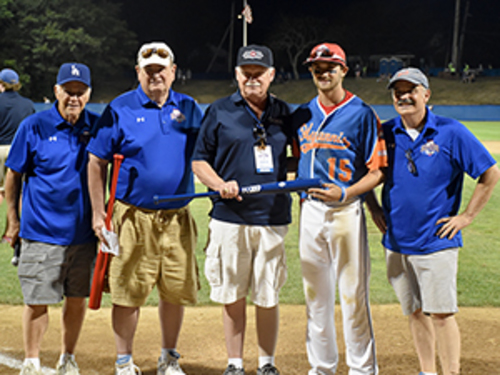 07/23/2016 6:28 PM
Article By:
A three-run second inning made the difference, as the West Division picked up a 8-0 victory in the 2016 Friendly's Cape Cod Baseball League All-Star Game on Saturday evening at Veterans Field, home of the Chatham Anglers.
Zach Rutherford, of the Hyannis Harbor Hawks, was named the West's Most Valuable Player for the game with a 3-for-3 performance including a home run, a double and two RBIs. Tyler Lawrence, of the Falmouth Commodores, also posted a multi-hit game for the West, going 3-for-4 with a home run and two RBIs.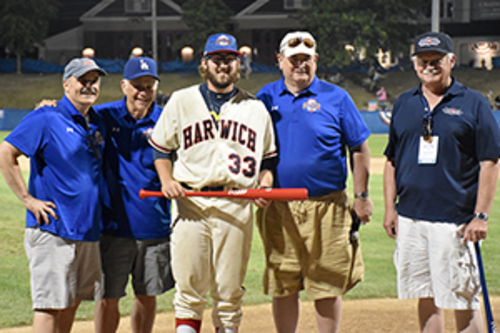 The Harwich Mariners' BJ Myers, the game's starting pitcher, picked up MVP honors for the East, working a 1-2-3 first inning with a strikeout. Five different East batters picked up hits—all of them singles.
The West got on the board early, as the bats exploded for three solo home runs in the top of the second inning. With one out in the inning, Lawrence turned on a pitch to right field that took the East's Adam Haseley back to the wall. Haseley reached up to make the grab, but the ball careened off his glove and over the fence to give the West a 1-0 advantage. Following the second out of the inning, Rutherford and Bourne Brave Connor Wong launched back-to-back, no-doubt home runs to put the West's lead at 3-0.
The West tacked on four more runs in the top of the eighth inning to widen the gap to seven runs. Robert Metz (Wareham) reached base on a hit-by-pitch and came around to score on a wild pitch, before Willie Yahn (Bourne) sent an RBI-single through the infield to make it 5-0 in favor of the West. Rutherford picked up his second RBI of the day on a sacrifice fly to make it 6-0, and Joey Bart (Wareham) capped off the scoring in the inning with an RBI-single that scored Yahn.
The offensive onslaught continued in the top of the ninth, when Lawrence sent a two-out RBI single—his third hit of the game—to right field to give the game its final score of 8-0.
10 different pitchers combined for the shutout for the West, with four of those pitchers recording 1-2-3 innings.