League News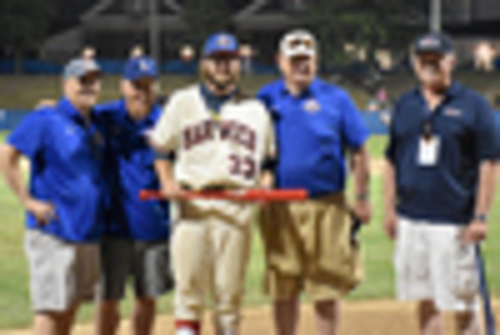 07/24/2016 8:08 PM
Article By:
All ten teams were represented and represented proudly in yesterday's 2016 Friendly's Cape Cod Baseball League All-Star Game at Veteran's Field in Chatham. The Hyannis Harbor Hawks and the Harwich Mariners each took away extra bragging rights when one of their own was awarded the title of East and West Most Valuable Player (MVP) for their respective divisions.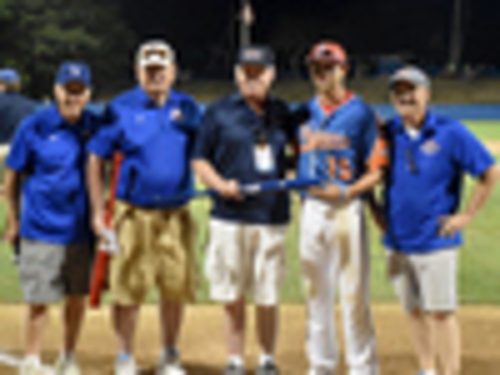 Zach Rutherford (Old Dominion) of Hyannis was named the West Division's Most Valuable Player, going 3-for-4, leading off with a solo homerun to give the West a two run lead, a single, a double, with two runs batted in. Rutherford was one of only two players on West's roster to play for the entire duration of the game, along with Justin Yurchak of the Bourne Braves.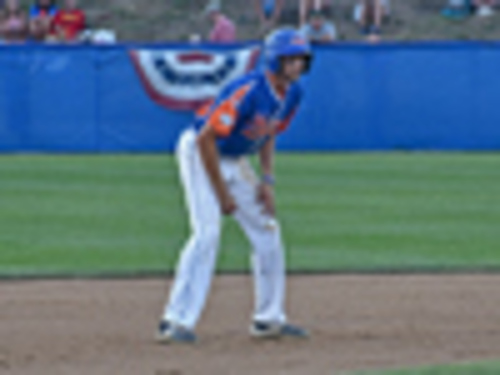 With an all-star performance at short and an even more impressive showing at the plate, Rutherford explains his approach up to bat, saying "It was really just about attacking the fastballs earlier in the count, and just not getting behind on these pitchers because these pitchers can be dominant at times, so I was just trying to stay ahead of the pitchers" adding, "He threw pretty hard, and he had a pretty good slider, so I took the first pitch slider and then he gave me a fastball, so I just jumped on it and it worked out" when referring to his solo homerun in the bottom of the second.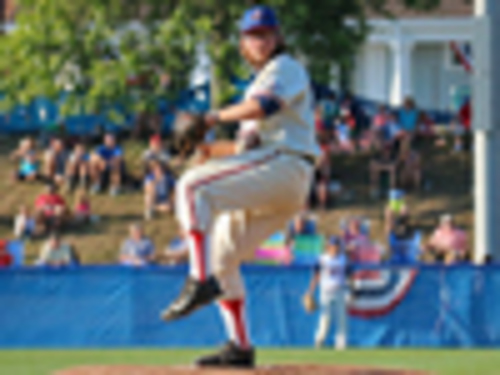 For the East, BJ Myers (West Virginia) of Harwich claimed the MVP title. Myers was starting pitcher for the East Division. He had a strong outing, going 1-2-3 with 1 strikeout, 0 hits and 0 earned runs. With just one inning to showcase his talents, Myers proved his value for the East.
When asked how it felt to not only be named an All-Star, but to be selected as the starting pitcher for his division, Myers responds, "It's definitely what I wanted when I heard I had made the team…it was an honor, really." He discloses, I was nervous going into the game. I'm a real high-energy guy and my nerves were going pretty crazy before. I was just trying to calm myself down. Next thing I know, it was over before I even knew what was happening. I was just excited after I had pitched."

In the end, the West Division secured the win 8-0, with 2 RBI's from West MVP Rutherford. But, not before East MVP Myers was able to sit his three batters down. Both honors were well deserved, as each player represented their own teams of Hyannis and Harwich, in addition to their divisions honorably.