League News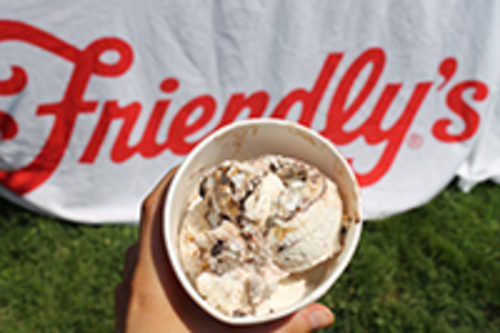 07/25/2016 4:32 PM
Article By:
Spirited, lively, and popping only begin to describe the atmosphere of Saturday's 2016 Friendly's Cape Cod Baseball League All-Star Game and Chatham Bars Inn Home Run Hitting Contest held at Veterans Field in Chatham.
Fans filled the field early to enjoy the fun pre game events and get a prime seat to watch the best of the best in the East and West face off. Many even set up their chairs and reserved their spots the day before.
The day-long event featured tons of fun, family events to explore hours before the first pitch was thrown. Fans enjoyed the vendor fair where multiple Cape League franchises sold team gear and All-Star apparel. The silent auction featured historic sports memorabilia, and sponsors set up interactive booths. Friendly's handed out free ice cream making it the perfect cool down for a hot July day. In between watching the players take BP, fans also formed a line to get autographs from their favorite East and West pitchers and players.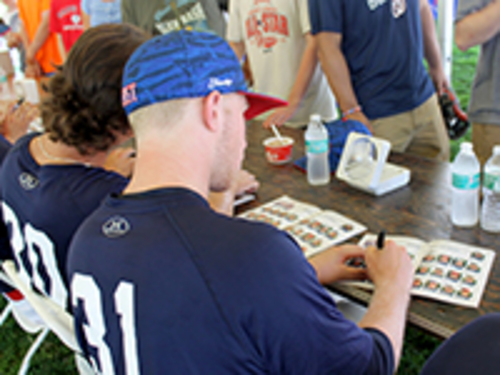 "It was fantastic working with the Chatham organization. They did great. It was a great league event, and we had volunteers from every single franchise. It was spectacular," said Bill Bussiere, Vice President and Director of Cooperate Development, after planning and organizing the event for almost a year.
This was Chatham's first time to host the event since 2008, and the organization was thrilled to see it back and packed with Cape League fans from every team. Ed Baird, Director of the Chatham Anglers, was one of them. Baird played for the Anglers from 1965-67 along side Thurman Munson. As a two time All-Star pitcher, experiencing the All-Star game as a host in Chatham was something special.
"My favorite part is just being here. I've always wanted to experience a large crowd in Chatham. I'm waiting to see that hill full of people," said Baird.
He didn't have to wait long. 7,243 people crowded Veterans Field in support of their teams. The fans created a spectacular energy for the players to feed off of, and Jeffrey Passantino, the starting West pitcher from the Falmouth Commodores, definitely felt it.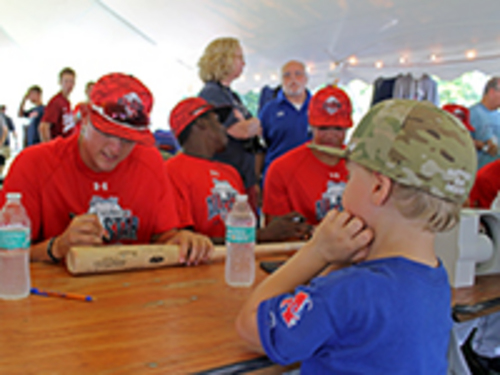 "It's unbelievable. It's such a cool feeling. I'm super excited and grateful to be able to do this. This will be the first time I've played in front of this many people, but I'm excited and the adrenaline is already going. It's a really cool atmosphere," said Passantino as he prepared to pitch the first inning.
Although Passantino was one of the starting pitchers, Alex Corddry, Boston's Channel 7 sports reporter, received the honor of throwing out the ceremonial first pitch.
"It was so exciting and definitely a little nervous, but hey I threw a strike right!"
Alex's father, Phil Corddry, played for the 1968 Orleans Cardinals and was inducted into the CCBL Hall of Fame in 2014. Getting to throw out the first pitch was something she and her family will never forget.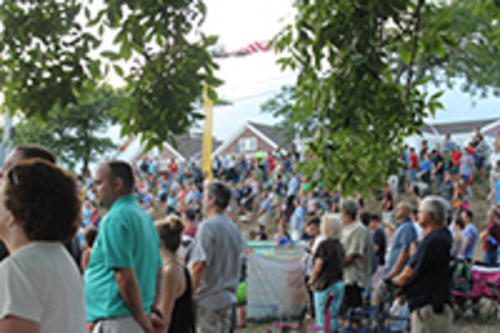 "You come to the Cape Cod League and you can just tell it's a family atmosphere. It's a baseball town and everyone loves the game and you feel the passion. So it was really exciting to be a part of this and it was very special for our family," said Corddry who threw her pitch left-handed just like her father.
The first pitch was preceded by the National Anthem sung by Cape Cod native and American Idol star, Siobhan Magnus.
There was just as much excitement on the field as off there was off of it. Three hitters from the East and three hitters from the West took to the batting box to compete in the Home Run Hitting Contest. Kameron Esthay, of the Hyannis Harbor Hawks, came out on top hitting 11 home runs in total.
The West powered to an 8-0 win over the East with outstanding performances by the All-Star MVP's, BJ Myers, of the Harwich Mariners, and Zach Rutherford, of the Harbor Hawks.
It was a perfect day for players, scouts, fans and volunteers from all ten Cape League franchises to come together in one place to celebrate the league and some of its most outstanding players.