League News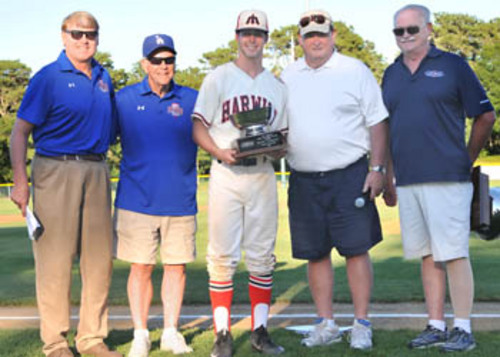 08/04/2016 6:26 PM
Article By: Jacob Tobey
HARWICH, Mass. -- One of the top hitters in college baseball added another honor to his resume: Harwich infielder Ernie Clement has been named 2016 Pat Sorenti Cape Cod Baseball League Most Valuable Player.

Before the final game of the regular season Wednesday, Cape League President Chuck Sturtevant, Commissioner Paul Galop, Senior Deputy Commissioner Sol Yas and Director of Public Relations & Broadcasting John Garner, presented Clement with the prestigious MVP award.

For Clement, this is another milestone he's reached in his young, but bright baseball career. The Virginia product led the Cavaliers to the 2015 College World Series title, beating Vanderbilt, something every baseball player dreams of. Clement went 3-4 with an RBI in game two to force a game three, which ultimately gave the Cavaliers the opportunity to beat Vandy, 4-2, giving Virginia its first title in program history.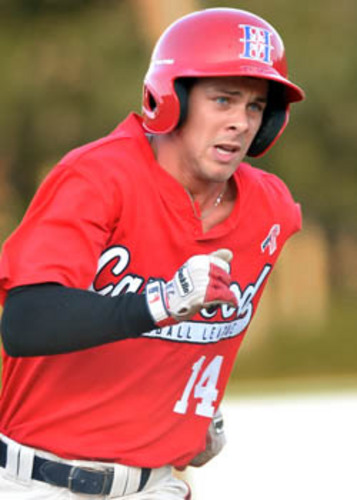 Clement came to play for the Harwich Mariners in 2016, and from the start never looked back. Ernie finished second in the league in batting average (.353) and is used to compiling a lofty average (.351 for Virginia in 2016).

With six stolen bases in 60 games at UVA, stealing bases was not among his strengths, but that changed when Clement arrived on Cape Cod. He was thrust into the lead-off spot, and asked to be a force on the base paths, and he did just that.

Clement lead the CCBL in stolen bases with 19 in 40 games, finishing with one more than Wareham's Joey Bartosic. Clement sealed the SB crown when he swiped two bags vs. Hyannis last Saturday. He led the league in hits (59) and was tied for fourth in runs scored (25). He played four different positions for the Mariners this season.

Clement spoke about the MVP honor, "It's been a team effort the whole season," said Clement, starting second baseman for Eastern Division squad in the Friendly's Cape League All-Star Game on July 23 in Chatham. "I've been swinging the bat pretty good and made the transition well from college. We see outstanding pitchers every game in the ACC and that's helped my adjustment tremendously. It's a huge honor to win this award on behalf of the Harwich Mariners' team."

Clement joins a number of storied Cape League players that have won the MVP award, including the 2016 MLB draft's second overall pick Nick Senzel (Brewster 2015), as well as major league legends Justin Smoak (Cotuit, 2006), Evan Longoria (Chatham, 2005), Darin Erstad (Falmouth, 1993-94, winner in 1994) and Jason Varitek (Hyannis, 1991, 1993; winner in 1993).

Contributing to this story was John Garner.