League News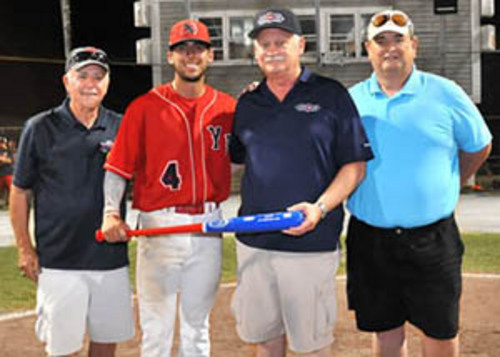 08/15/2016 1:50 PM
Article By:
After posting some of the best numbers in the Cape Cod Baseball League during the 2016 regular season, the Yarmouth-Dennis Red Sox's Kevin Smith turned it up a notch during the CCBL playoffs to earn Pointstreak Playoff Most Valuable Player honors.
Smith batted .301 over the course of 41 regular season games, recording 43 hits, 12 of which were doubles. The rising junior from the U. of Maryland also belted a pair of home runs and drove in 14 runs during the regular season.
Once the calendar turned to August, Smith put forth some of his best work. Throughout the Red Sox's seven playoff games, Smith batted a whopping .370 with 10 hits—five of which were for extra bases. Smith hit three home runs and two doubles while driving in seven runs en route to leading his team to the CCBL title.
"It means everything, but at the same time it means nothing," said Smith of the MVP honors. "We wanted to get the championship and anyone who was out there could've been the MVP tonight. They could've given this to Deon [Stafford Jr.], they could've given this to Calvin [Faucher], all of our starting pitchers were great all season."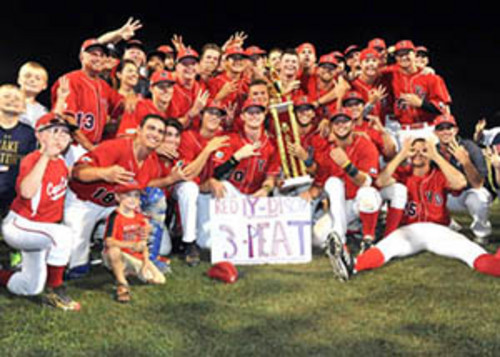 "[It] was awesome," Smith said about winning the CCBL title, the third consecutive one for Y-D. "Definitely the best day of our lives. We got to the championship and all we wanted to do was win it; that was the only thing on people's minds tonight."
Smith ranked second on the team in batting average, slugging percentage and on-base-plus-slugging percentage (OPS) throughout the postseason, slugging an impressive .778 while posting an OPS of 1.123—both impressive numbers for a shortstop.
Smith had a hit in six of Y-D's seven playoff games, including at least one hit in five of the team's six victories. He also drove in a run in five playoff games, each of those games being victories.