League News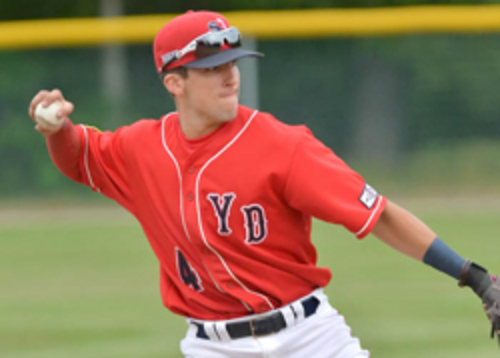 08/20/2016 6:04 PM
Article By:
72 Days by Kevin Smith, Infielder with the 2016 Y-D Red Sox

We showed up at YD in the beginning of June with dozens of others ready to experience the "Greatest Summer of Your Life" playing in the most prestigious summer league in the country. We met our host families and got to know each other. We had a few practices and went over a few signs. We roamed around, met up with some college teammates and tried to get a few summer days in until the season started. Then, it began.

I remember just appreciating everyone's story as we went up and down the line before every game. Talking about our experiences, our colleges, our host families. Introducing the "Founding Fathers" to the "New Guys".

The team realized very early on that when you put a bunch of competitive athletes on one team, the will to win never takes a back seat. From Spikeball on the beach to our game at 5:00 at Red Wilson Field, these dudes wanted to win. So our 0-5 start wasn't very fun. Coach Pick knew exactly what we needed.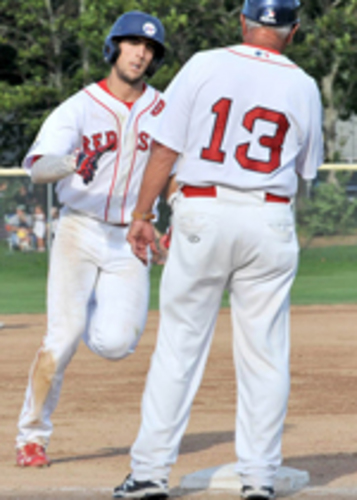 Before our 6th game on the road, Coach brought us all out onto the field. We were 0-5 and the team was expecting a similar speech to the night before where Pick made sure we all knew "losing is something I've never been about". Except this was different. Pick came out with a shovel, a lighter, a glove, a hat, and a bat. He dug a hole, threw the equipment in, and lit it on fire. He let it burn for a bit, threw the dirt back on and stepped on it. His now famous words of "That's done with, let's go win a championship" made the team explode, followed by a lot of laughter and jokes going around. The season wouldn't be the same after that.

We started winning, but that was just a byproduct of how much fun we had with each other. After that day everything was loose, everyone loved just hanging around the team. The guys clicked, and we began to feel like we had known our fellow Sox for summers on end.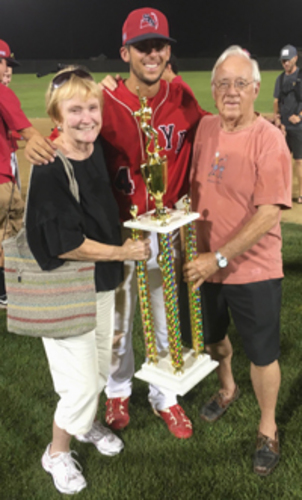 Fast-forward two months and the regular season was done. We now knew we had limited time left with the guys we had built a whole summer's worth of memories with. Little did we know our best one was yet to come. We lost Game 1 to Falmouth, yet there was still the same looseness about the team as there was when we had that "lucky bonfire" on the field earlier in the year. We showed up confident we would win game 2, it's at Red Wilson. Red Wilson Field will forever be one of our favorite places to play the game. There's just something about having a whole community, one that so easily opened their summer nights to a team of college kids from around the country, cheering you on. Gary, our "super fan", but deserving a much more professional and substantial title, came in and gave us our daily pregame speech, "9 o'clock tomorrow night fellas we will be holding up that trophy! I love you guys." Next was Pick asking us just one thing, "I would love to coach in a do or die game and with the guys we have here, we have a great shot." We went on to win Game 2.

One more game at Falmouth, the 72nd day. We got ice cream from the Stop&Shop, something we did NOT do in Game 1 but we DID do the last time we had won at their place weeks before, and went to the field. Gary told me after Game 3 that at 8:55 we raised the trophy, 5 minutes earlier than he had told us a day earlier.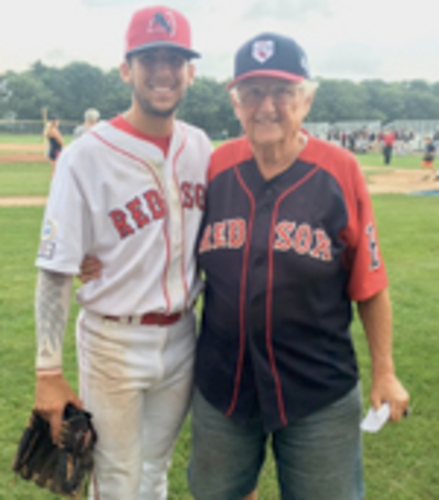 I wanted to share a few of these memories with my Cape family and everyone reading this, because I will never forget a single memory from this summer. To my teammates, you guys are studs and it was a pleasure learning the game with you this summer. To the host families, opening your homes and hearts to us is something we will forever be grateful for. To the Y-D Red Sox organization and the coaching staff, thank you for showing us all how much fun you can have while still competing for a championship. Finally, a huge thank you to the Cape Cod Baseball League for giving us the amazing opportunity to come compete while making hundreds of memories this summer. I think I speak for all of us when I say after 72 days, this was unarguably the greatest summer of our lives.

Y-D Red Sox Shortstop
Kevin Smith


Kevin Smith is a rising Junior from the University of Maryland and an infielder for the 2016 Cape League Champion Yarmouth-Dennis Red Sox. Smith batted .301 during the regular season and was named the Pointstreak Playoff Most Valuable Player after batting an impressive .370 in seven games with three home runs and seven RBIs during the playoff series.
Priscilla Merrit Senior Writer CCBL