League News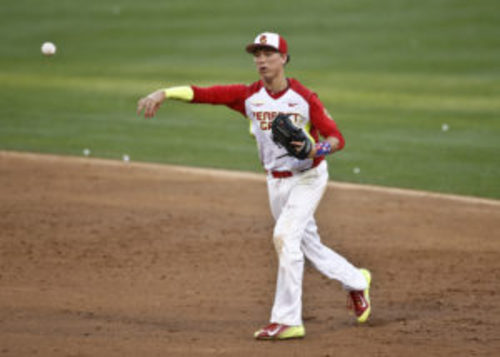 03/18/2017 8:35 PM
Article By: CCBL Public Relations Office
BOURNE – The son of one of the greatest pitchers in the history of the Boston Red Sox will pursue his own big league dreams this summer when he suits up for the Bourne Braves of the prestigious Cape Cod Baseball League.

Kody Clemens, the youngest son of Roger Clemens, has signed on to play for the Braves for the 2017 season. Clemens, a sophomore, is an infielder and plays his college ball at the University of Texas, his father's alma mater.

"It's always exciting to get any top level player, but especially the son of a legend like Roger Clemens," said Darin Weeks, the General Manager of the Bourne Braves.

For Clemens, a summer on the Cape represents an opportunity to showcase his skills to major league scouts. He was a 35th rounddraft pick of the Houston Astros in 2015, but elected to go to college instead of signing.

Clemens, who is just seven months removed from Tommy John surgery, has struggled so far during his sophomore season, batting .143 in 14 games for the Longhorns. He hit .242 with 5 home runs in his freshmen season in 2016.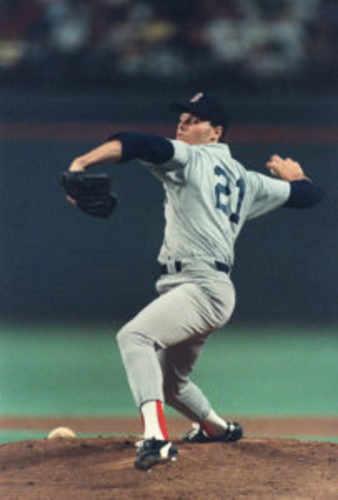 Kody will become the first member of the Clemens family to play summer baseball on Cape Cod. Despite Roger's success in college, helping Texas win the 1983 National Championship, he never pitched in the Cape League before he was drafted by the Red Sox.

According to Weeks, Clemens has expressed excitement about watching his son play for Bourne this summer.

"He's going to be like a lot parents of Cape League players, watching his kid play, probably nervous as he's stepping up to the plate, like any of us do with our own kids," Weeks said. "He's looking forward to taking in the Cape League experience."

Weeks said the organization will approach The Rocket about assisting the Braves with some promotional and fundraising opportunities, but said first and foremost they want to make sure Clemens can enjoy watching his son play undisturbed.

"We want to be cognizant of his privacy and respect him and what he wants to do," Weeks said. "We're not going to impose on Roger Clemens. This is his summer too and we don't want to make the experience anything but a great experience for the entire family."

Clemens is widely regarded as one of the greatest pitchers in Red Sox history, winning three Cy Young awards in a Boston uniform. In 1986, he helped lead theRed Sox to the brink of their first World Series title since 1918, coming just one tantalizingly painful strike away from winning it all. With 192 wins, Clemens is tied with Cy Young for the most victories in teamhistory.

The Cape League is the nation's most prestigious summer collegiate league for college players, featuring many of the top amateur prospects in baseball. Last year, a record 297 Cape League alumni played in the major leagues, including Red Sox centerfielder Jackie Bradley Jr. (Hyannis) and new Red Sox ace Chris Sale (Yarmouth-Dennis).

There are a number of Cape League alumni in the National Baseball Hall of Fame, including Jeff Bagwell (Chatham '87-'88), Craig Biggio (Y-D '86), Frank Thomas (Orleans '88) and Thurmon Munson (Chatham '67).

The season begins June 14 with all 10 teams in action. The Yarmouth-Dennis Red Sox have won the previous three Cape League Championships, their second back-to-back-to-back title run since the turn of the century.

By MATT McCARTHY, CapeCod.com NewsCenter