League News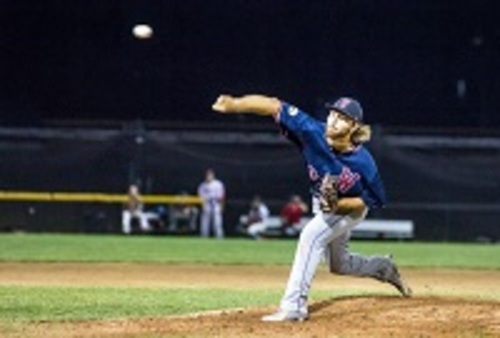 06/01/2017 12:30 PM
Article By: CCBL Public Relations Office
Story Courtesy of the Wareham Gatemen
One of the most successful Gatemen from last summer is coming back to Wareham.

Robbie Metz just couldn't stay away. In his 38 games with Wareham in the 2016 Cape Cod Baseball League season, the Maryland native hit .280, drove in 13 runs, and stole 13 bases.

"I learned so much from the coaches, and it was awesome having my host family," Metz said. "Learning a lot from the guys, being around the guys, just the camaraderie around there is a lot of fun. People around there are awesome, I can't wait to be back there this summer."

He might be anticipating the start of summer already, but Metz isn't done with his fantastic junior season for George Washington. The middle infielder finished the regular season with a .336 batting average, 32 RBI's and 13 stolen bases. Metz is in the top-three among fellow Colonials in each of those categories.

But Metz doesn't just leave his mark on a game from the batter's box. When he's not playing second base for the Colonials, he's on the mound. Metz has made 26 starts over the course of his George Washington career, and there's no need for a designated hitter on those days.

"When I'm up there to hit, I'm up there to hit. When I'm up there to pitch, I'm there to pitch," Metz said. "When I'm doing each one, I try to do it at my best. I don't really have a preference."

It's no secret that every Cape Cod Baseball League player is interested in the exposure. Thousands of fans, coaches, and scouts will make their way to Clem Spillane Field this summer. Metz's has a year of collegiate summer baseball's biggest stage under his belt, and he knows how to handle it.

"You just want to have fun; you want to be loose," Metz said. "You don't want to be nervous in front of the scouts, you don't want to be worried. Have fun and you'll be fine."

It seems like the 2017 Gatemen squad will have great success and plenty of fun with Robbie Metz as their leader.

You can listen to Robbie Metz's talk about his love for Wareham, his willingness to play just about any position, and his new technique for stealing bases in his full interview with Gatemen broadcaster Connor Federico by clicking here.