League News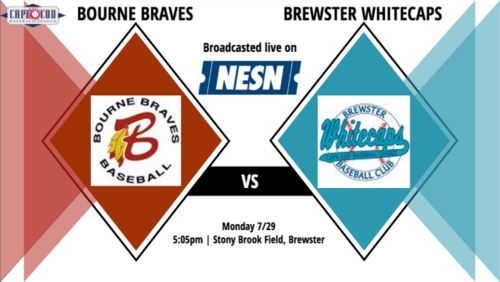 07/27/2019 10:04 AM
Article By: CCBL Public Relations Office


Stony Brook Field 384 Underpass Road, Brewster, MA 02631

FOR IMMEDIATE RELEASE

July 26, 2019
Cape Cod Baseball League Featured on NESN

BREWSTER, Mass. – On Monday, July 29, 2019 the New England Sports Network (NESN) will feature the Cape Cod Baseball League. This broadcast gives people throughout the Cape and New England the opportunity to view the game from home. Broadcast interns for the Brewster Whitecaps Frankie Vernouski and Austen Render will also be featured.

NESN is the main broadcaster of the Boston Red Sox. This network covers the games and provides pre-game and post-game coverage. NESN is available through cable and satellite television networks and will stream the game in HD.
The Cape Cod Baseball League is the premiere amateur summer league for college athletes. College baseball players from around the country come to the Cape to play for one of the ten teams. The season runs from June to August giving the players the chance to showcase their skills and athletic talent to the scouts that attend the games. The Cape Cod Baseball League began in 1885 and has helped amateur baseball players achieve their dreams of making it to the major leagues.

The Brewster Whitecaps will play the Bourne Braves at Stony Brook Field in Brewster, MA on Monday, July 29, 2019 at 5 p.m. The Brewster vs. Bourne game is among the last few regular season games before the playoffs begin later that week.

For More Information:
Ben Brink
Director of Public Relations
(978) 609-7238
[email protected]