League News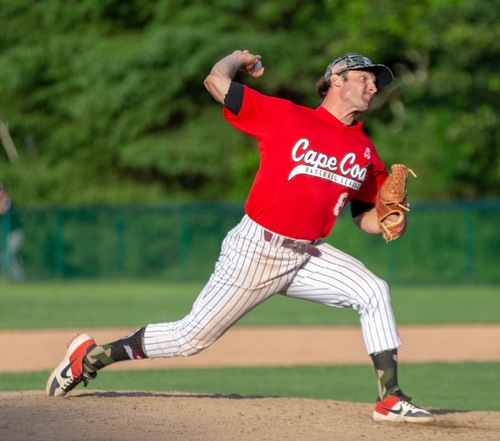 07/29/2019 9:41 PM
Article By: Joseph Barrett
Playoff Race Tightening in Cape League
In the Cape Cod Baseball League, ten teams across the area compete for an all important playoff spot. There's just one problem, however, and that's how only four of those teams can make that goal a reality.
Unlike other established organizations in the athletic world, the Cape League tends to almost always compete until the very end. The month of July may be coming to a halt, but wins and losses have never been more important.
Despite the bottom half of the league being in more of a hectic state, a few teams sit comfortably atop the standings. The Chatham Anglers and Y-D Red Sox are the so-called "Beasts of the East", while Falmouth and Wareham aim to take their impressive records with them to the postseason.
Even if spots are clinched, the vying doesn't end. Other rosters can still come together to jump a team in the standings, and the regular season's concluding three days guarantee lots of action.
The Orleans Firebirds and Harwich Mariners are separated by a mere three points. For the two clubs, it's arguably the most important game of the year on Tuesday. The East Division standouts will take part in a Tuesday matinee at 2 p.m in Harwich.
Later in the day, the Mariners will attempt to defend home field once again against Brewster, as the hard hitting Whitecaps are desperate to put together a winning streak with four games remaining.
The structure in the West Division is all but complete, as Hyannis seems to be the team standing without a chair when the music stops. However, a few things in the Division could potentially change.
The defending champion Gateman and the Kettleers of Cotuit are separated by just four points. The two teams don't face one another again, but each have important contests to seize in the coming days.
The end of the regular season is just days away, but the league's ten teams still have lots to play for as the Cape's faithful look on. The playoffs will begin on Friday, August 2nd as the quest for a championship begins.