League News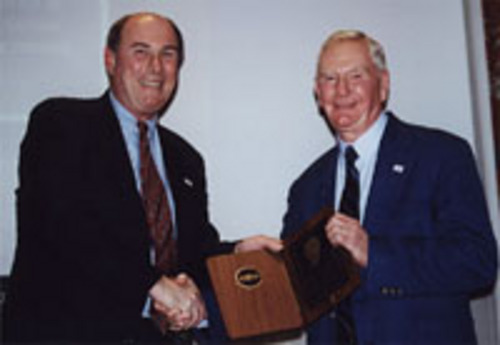 10/10/2019 6:15 AM
Article By:
The Cape Cod Baseball League mourns the loss of Bob Stead, who has served as commissioner of the Cape Cod Baseball League from 1999 - 2003. https://www.ccgfuneralhome.com/obit/robert-e.-stead

Stead began his association with the Cape League in 1971, when he began serving a three-year stint as assistant coach of the Yarmouth-Dennis Red Sox under field manager Red Wilson. He took over as field manager upon Wilson's retirement in 1975 and served three years in that capacity, leading the Red Sox to two playoff appearances, including a championship series loss to Cotuit in 1977.

He served as a major league scout for the New York Yankees from 1979-83 and again from 1986-92, before taking over as field manager of the Bourne Braves from 1994-96. During that time, he served on the league's executive committee as the representative from the Braves organization and was the coach's liaison to the committee.

Stead also worked as a guidance councilor at Dennis-Yarmouth High School for over years. He is a former head baseball, women's basketball, junior varsity men's basketball and girl's volleyball coach at D-Y. Bob has served as women's basketball and assistant baseball coach at St. Joseph's College in Windham, Maine in 1986-87, when he led the women hoopsters to the Elite 8 of the NAIA tournament in Kansas City.
Bob lived in Yarmouth Port with his wife, Connie. He is a 1965 graduate of Dennis-Yarmouth High School and earned his bachelor's degree at Doane College in Nebraska.