League News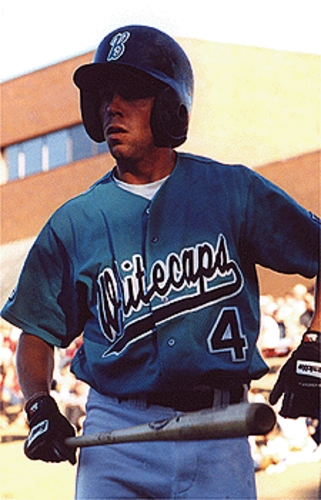 10/28/2019 10:08 AM
Article By:
The ranks of Major League managers added three former Cape Leaguers in the past week, as the Chicago Cubs hired David Ross (Brewster '96), the San Diego Padres hired Jayce Tingler (Brewster '02), and the Philadelphia Phillies hired Joe Girardi (Cotuit '84).

Ross, a college standout at both Auburn and Florida, is a two-time World Series champion, winning titles with the Red Sox in 2013 and the Cubs in 2016, retiring after the second championship. "Grandpa Rossy" was a fan-favorite in both cities, and continued his popularity as an ESPN analyst and a contestant on Dancing With the Stars. With only three years between retirement and the beginning of his coaching career, Ross will be coaching many of his former teammates in his first managerial stint.

Like Ross, Tingler will be getting his first shot at managing in the big leagues. Tingler was a standout at Missouri, and excelled during his summer on the Cape, betting .311 and stealing a team-high 12 bases. After playing four seasons in the Texas Rangers' system, Tingler became a minor-league coach for the Rangers beginning in 2007, reaching the Majors in 2015. Tingler spent the 2018 season as the Rangers' Major League Player Development Field Coordinator.

Girardi, a Cape League champion with the Kettleers and a Northwestern graduate, already has an impressive managerial resume. After winning three world titles as a catcher for the New York Yankees, Girardi began his managerial career in style, winning NL Manager of the Year in his first season with the Florida Marlins in 2006. Girardi returned to the Bronx as manager in 2008, winning the World Series in 2009 and compiling an enormously successful run that ended in 2017.