League News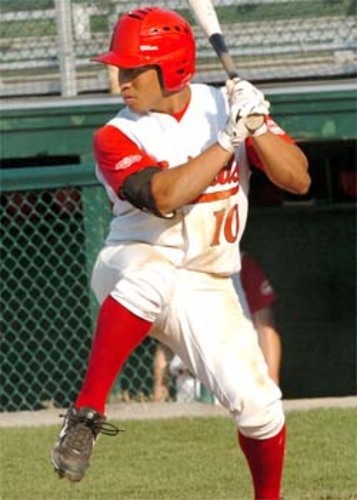 10/02/2020 4:28 AM
Article By: Michael Lane
Athletics 6 – White Sox 4 (Oakland Wins Series 2-1)

The A's erased a 3-0 lead to comeback and advance to the ALDS thanks to major contributions from former Cape Leaguers. Sean Murphy (Orleans '15) got the A's offense started in the fourth inning with a two-run homer to cut the lead to 3-2. Mark Canha (Brewster '09) added an RBI walk to tie it up at three later in the inning. In the fifth inning, with the game tied at four, Chad Pinder (Chatham '12) stepped up to the plate with the bases loaded and two outs. Pinder delivered with a two-run single into the left field that ended up winning the game. The A's will move on to face the Houston Astros in the ALDS.

Braves 5 – Reds 0 (Atlanta Wins Series 2-0)

The Reds offense got cold at the wrong time, scoring a combined zero runs in the series. Michael Lorenzen (Brewster '12) pitched a scoreless 2-3 of relief in the eighth, but the damage had already by the Atlanta offense. The Braves will move on to face the winner of the Cubs-Marlins series in the NLDS.

Dodgers 3 – Brewers 0 (Los Angeles Wins Series 2-0)

Brandon Woodruff (Harwich '12) struck out nine batters in 4 2-3 innings, but it wasn't enough as he gave up three runs in the pivotal fifth inning. Chris Taylor (Y-D '11) singled and came around to score the first run of the game. The Dodgers pitching held the Brewers lineup in check all nights, striking out 13 batters and giving up no runs. The Dodgers will move on to the NLDS where they'll await the winner of the Padres-Cardinals series.

Padres 11 – Cardinals 9 (Series Tied 1-1)

Early in the game it looked like the Cardinals were poised to move on to the NLDS. Harrison Bader (Bourne '14) brought in run on an RBI single in the second inning. The next batter, Kolten Wong (Orleans '10) launched a home run deep into the right field seats to extend the Cardinals lead to 4-0. Wong would finish the day with four RBIs. The Padres cut the lead in half in the fourth, thanks to an RBI walk from Jake Cronenworth (Orleans '14.) In the sixth and seventh innings, the Padres offense erupted, blasting four home runs and taking a 9-6 lead. Bader and Wong each had an RBI sacrifice fly in the eighth inning for St. Louis, but it wasn't enough. The Padres bullpen held on to force a deciding game Friday night.