League News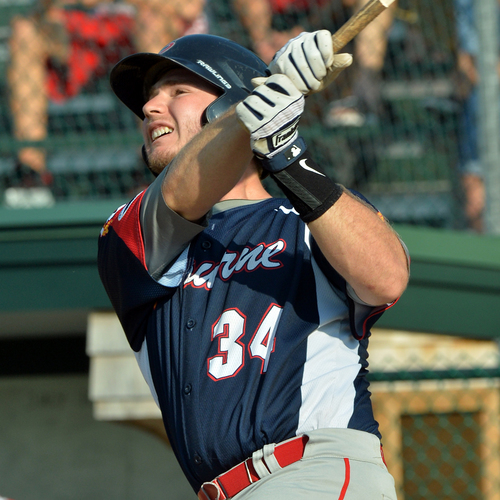 11/12/2020 10:08 PM
Article By: Taylor Viles

The Orleans Firebirds/Cardinals came out on top of the voting for the best all-time roster in the history of the East Division of the Cape League. Voting opened on Tuesday to decide the best rosters in the West Division.

Each team from the division has sent in a roster to the league with the best player who has suited up to play each position. This includes a right-handed pitcher, a left-handed pitcher and a relief pitcher as well as the other eight fielders. Although links to voting can be found on the Cape League website and social media accounts, below is a breakdown of the submitted teams from the East and the players picked to represent them.

Teams went about putting together their rosters in different ways. Some picked players who have had illustrious MLB careers after their summer on the Cape, other teams picked players who had outstanding summers with their team but may have disappeared from the baseball scene afterwards, and some teams did a combination of both. Teams that chose to pick players who might not have a headline name should not be counted out, however, because those players likely tore up the league during their time on Cape Cod.

Bourne Braves
The Bourne Braves became the team we know today in 1988 adopting the name "Braves" after they had been known as the "Canalmen" prior to that season. If not for the last 10 seasons, their roster would look much different as over half of the players on their submitted list were on the Cape over that timespan.

The most recent Brave has become a fast rising star on the New York Mets: Pete Alonso ('15). Alonso played in 26 games for Bourne during the regular season. While only hitting .255 on Cape Cod, he did manage 13 RBI's. His real success didn't begin until he put on a Mets uniform. In his rookie season he hit 53 home runs, breaking Aaron Judge's (Brewster '12) record for most home runs hit by a rookie. That season he won the rookie of the year award for the National League, also collecting 120 RBI's.

Nick Ahmed suited up for Bourne in 2010 playing in 43 regular season games with the team. While he only hit .212 during the season, his 17 stolen bases was second on the team. The Braves were coming off their first championship since their name change in the late '80s. Unfortunately in 2010, they were bounced in the first round by Wareham. Ahmed has played seven seasons for Arizona in the MLB and has been solid, averaging a .239 batting average. It's his durability that keeps him in the majors though. Over the last three seasons, he has missed a combined 16 regular season games.

Next, two teammates played for the Braves together during the same season. Now opponents at the big league level, Colin Moran and Chad Green both were in the Cape in 2011. Moran was primarily given third base duties while Green was a reliever for Bourne. Moran was selected as all-star during that season as he hit .289 in 26 games. In the playoffs, he contributed with two hits including a double in two games during the Braves short playoff run. Green pitched in 11 games on the Cape with 6.85 ERA.

The next season, Austin Wynns ('12) came to the Cape to play behind the plate. He was mostly a defensive catcher on Cape Cod as he only hit .207 during the season but still managed to play in 24 games. His MLB career is just beginning as he played in 28 games with the Baltimore Orioles this season, hitting .214.

Two of the older athletes on Bourne's roster are Mark Kotsay ('94) and Joe Blanton ('01). Kotsay was an all-star outfielder for the team hitting .269 during the season. He also contributed with 13 stolen bases. He improved on those stats during his MLB career hitting .276 with 720 RBI's in 17 seasons. Blanton pitched in the Cape League and was one of the Braves' stars. He pitched a total of 68 innings keeping his ERA at a stingy 2.25. He also managed 77 strikeouts. In the majors he compiled 101 wins over 17 years with seven different teams.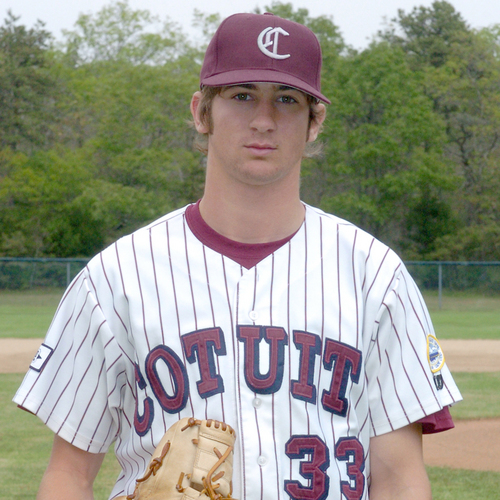 Cotuit Kettleers

The Kettleers have won the most championships in the history of the CCBL with 17 which have been provided by many great rosters with incredible talent. Only one player that Cotuit picked on their all-time roster played for them in the 21st century.

That player was Charlie Blackmon who was on Cape Cod during the summer of 2005. Blackmon has made a name in his big league career as a hitter with the Colorado Rockies, but on Cape Cod, he was a pitcher going 1-1 with a 3.42 ERA while playing in 11 games. He didn't register a single plate appearance over the season. With the Rockies, he has been an all-star in four of his 10 seasons as his batting average is .304 over that time.

Another player who fans would likely remember from recent years is Chase Utley who played on the Cape during two summers. He was with Brewster in 1998 and then with Cotuit in 1999. He appeared on the all-time rosters for both teams.

Will Clark's ('83) batting average was third in the whole Cape League during his summer at .367. He was picked for the all-star team as a result of his outstanding play. He was eventually drafted in the first round by the San Francisco Giants and spent 16 years in the majors.

Greg Vaughn played two seasons with the Kettleers in 1984 and 1985. He hit four home runs in his first and won league MVP in his second after hitting .343 with 10 home runs. He played 15 years in the major leagues compiling 355 home runs. Just over 20 years after he played for Cotuit, his son Cory Vaughn donned the same jersey in the 2009 summer season.

Longtime New York Mets pitcher Ron Darling ('80) had an outstanding summer on Cape Cod winning the league's MVP after hitting .366 and six home runs. He also appeared on the mound collecting four wins. In the majors he helped bring the Mets their second World Series title in 1986, something the team hasn't been able to repeat since. He did that as a pitcher though, earning a 3.87 ERA over 13 seasons. He was inducted into the Cape League Hall of Fame in 2002.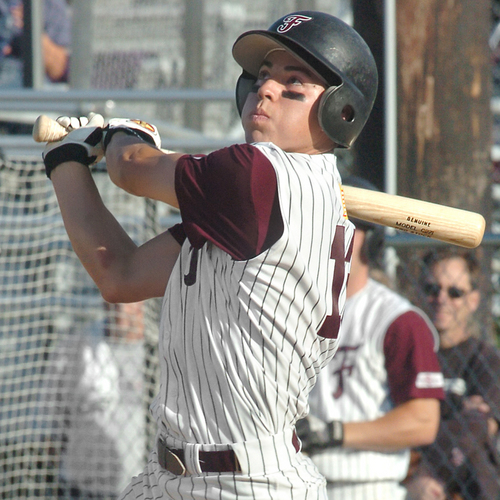 Falmouth Commodores

Falmouth is one of the teams that have been part of the league from the beginning and their roster reflects that with selections made through the entire 20th century into the 21st.

The earliest athlete to play on Cape Cod out of any athlete included on these all-time rosters is Harold "Pie" Traynor who played for Falmouth in 1919 (yes, you read that right). Traynor was voted as one of the greatest third basemen in MLB history as he hit .320 in 17 years from 1920-1937. He has 164 triples leading the league in that category in 1923 at the age of 24. On the Cape he hit an unbelievable .447 during the summer for Falmouth but also suited up for the Oak Bluffs team. He ended up playing four years on Cape Cod and was inducted into the Cape League Hall of Fame in 2009.

Mike Flanigan ('72) was one of the pitchers chosen for this roster. He both hit and pitched for the Commodores but in the majors he excelled on the pitching side of the game. On Cape Cod, Flanigan's win-loss record was 7-1 and his ERA was a measly 2.18. In his early years, he was equally as good with the bat as that same season he hit .286 with seven home runs on Cape Cod. In the MLB, he won the Cy Young award with the Baltimore Orioles in 1979. He finished his 18 year career with a 3.90 ERA. He was inducted into the Cape League Hall of Fame in its first season in the year 2000.

The stars on this Commodores roster continue to pile up as former 1st overall pick Darin Erstad played two years for the team in 1993 and 1994. In his second season he took home league MVP honors after batting .340. He was inducted into the Cape League Hall of Fame in 2002 in the midst of a fabulous career with the Anaheim Angels where he hit .282 in 14 seasons.

Current Tampa Bay Rays manager Kevin Cash ('99) recently took home the American League Manager of the Year award as he took the Rays to the World Series in 2020. Before he was a prolific winner in the big leagues though, he was on the Commodores. He went to the team as a first baseman but when Falmouth suffered injuries at the catching position, Cash stepped up and took over. He hit .262 that season with 16 RBI's in 30 games that season and went on to have a successful career as a catcher. If not for helping out in that role on the Cape, it's hard to say what his career would have become.

Two more recent Commodores are Jacoby Ellsbury ('04) and A.J. Pollock ('09), who not only had great Cape League careers but did the same in the majors as they each contributed to their MLB teams winning a World Series. Ellsbury played 28 games during his season batting .245 with 12 stolen bases, something he later became known for in the majors. Pollock won the Cape League MVP during the season after hitting .377, which had him ranked second in the league and 15 doubles, which had him first.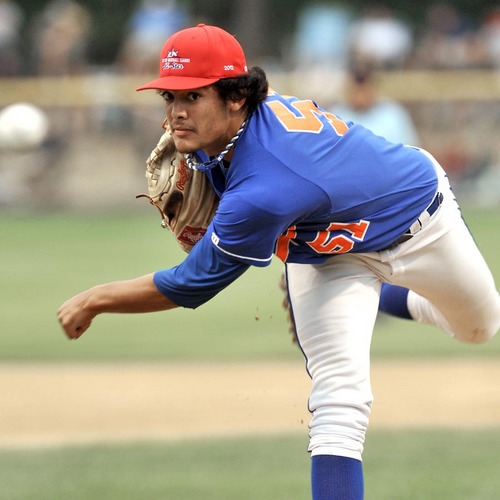 Hyannis Harbor Hawks (formerly Mets)

Much of Hyannis's talent, fans will remember both on the Cape and in the MLB in the last 20 years. There are some older players, but the mix of younger and older is apparent and gives fans of all ages someone to remember from their days watching summer baseball.

Some players of the older class are Greg Briley ('85) and former Chicago White Sox Robin Ventura ('87). Before Ventura was a successful player at the major league level and then manager, he put together an fantastic career on the Cape, which resulted in him being inducted into the Cape League Hall of Fame inductee. He batted .370 during his season which won him the "Outstanding Pro Prospect" award.

Ryan Garko ('01) was picked as the first baseman for this team as he played for the (then) Mets. Coming to the Cape from Stanford University, Garko played in 37 games that summer batting .233 with 19 RBI's. He also launched three home runs. He played for three teams over his six year MLB career, batting .275 and 250 RBI's.

Two athletes who played for Hyannis both ended up on the Boston Red Sox for the majority of their baseball careers. Although the two missed being teammates in Boston by just two years, Jason Varitek ('91, '93) and Jackie Bradley Jr. ('09) enjoyed successful seasons on Cape Cod.

Varitek's two nonconsecutive seasons really showed the growth a player can have in just a couple of years. In 1991, he hit .263, but when we came back two years later, he finished with the highest batting average on the Cape (.371), also taking home the league MVP award. Bradley Jr. played in 43 games in his season hitting .275. He also contributed with a league high four triples that season.

One of the pitchers on this Hyannis roster is current Oakland Athletics starter Sean Manaea ('12). Manaea started eight games for the Harbor Hawks and put together one of the greatest pitching seasons the Cape has seen in its long history. He pitched in 51.2 innings with an ERA of only 1.21. He compiled 85 strikeouts to just seven walks. He had many pitching gems during the season but one game was particularly impressive. Against Falmouth mid-season, he finished seven innings with 15 strikeouts, over two per inning. He only allowed two hits and no runs. He earned two awards at season's end because of his summer: the "Outstanding Pro Prospect" award as well as the "Outstanding Pitcher" award.
Wareham Gatemen
Wareham's roster features players who became stars in different decades in the major leagues. Their batting order would have given any pitching staff trouble as many of them are Cape League Hall of Famers.

Baseball fans will remember Mo Vaughn ('88) as an all-star for the Boston Red Sox, a team that he was a part of for eight seasons. With the Gatemen on the Cape, he was an all-star as he put together an outstanding season. During the playoffs, he produced four game-winning hits, helping Wareham to the championship.

Vaughn's teammate that summer on the championship Gatemen was Chuck Knoblauch ('88) who hit .361 over the course of the season which topped the league. He was handed the "Outstanding Pro Prospect" award at season's end after his accomplishments. As Vaughn went on to play for the Red Sox, Knoblauch suited up for their division rival New York Yankees helping them to two World Series titles. Both Vaughn and Knoblauch have been inducted in the Cape League Hall of Fame.

Long time major leaguer Aaron Hill ('01) played in every single game of his season on the Cape at third base. He hit .259 and was tied for second in the league in doubles with 10. Following his Cape League experience he competed in 13 seasons with five different teams. He had a career batting average of .266.

Hill also had a teammate with Wareham that appears on this roster. Pat Neshek ('01) was a star out of the bullpen that season. His ERA was 0.41 in 22 innings as he only allowed one earned run all season long. He also led the Gatemen in saves with six.

George Springer ('10) played in 16 games on Cape Cod before he found stardom on the Houston Astros in the MLB. He launched three home runs and a triple with a .288 batting average in 2001.