League News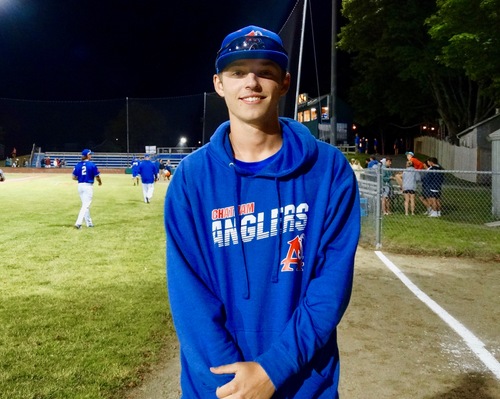 06/30/2021 4:24 AM
Article By: Julia Rachel


Over the first week of the season, two pitchers made their debuts on Cape League diamonds. Both players hail from within an hour and a half of Cape Cod making their experience with the league more meaningful. Below is what you need to know about each player.


Sebastian Keane, P, Chatham Anglers

Sebastian Keane has been playing baseball since he was four years old. Heavily influenced by
his father, a fellow baseball player, Keane has been surrounded by baseball his entire life.

In 2019, Keane was drafted by the Boston Red Sox in the 11th round, but he opted to play in college, becoming the first Northeastern University pitcher to ever do so. Although he is from North Andover, Keane is a New York Yankees fan. "My friends thought it was funny when I was drafted by the Red Sox because they know I'm a Yankees fan," Keane said, "They were like 'that sucks,' and I was like 'no it doesn't suck, it's still the Red Sox.'"

Keane made his debut in the Cape League on Wednesday night. He heavily contributed to the
Chatham Anglers' win over the Brewster Whitecaps, pitching three shutout innings and
allowing only one hit against Brewster. Keane will be a player to watch this summer season as he looks to improve his draft status for this July.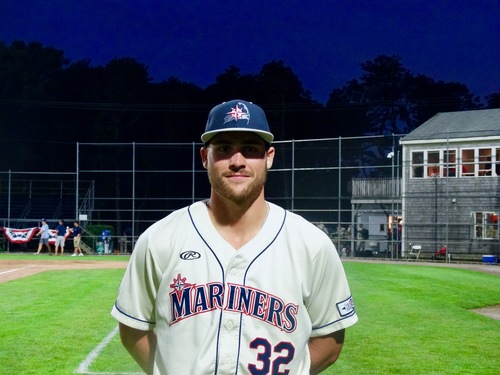 Billy Seidl, P, Harwich Mariners

"I've been throwing a baseball ever since I can remember," Billy Seidl said after his Cape
League debut for the Harwich Mariners. A pitcher from Duke University, Seidl, went 4-0 with a 6.12 ERA in 17 appearances for the Blue Devils during the 2021 season.

The Wellesley native considered the Cape Cod Baseball League to be a distant possibility in the early part of his career, but it became a reality as he began applying to colleges.

"I made it a priority to work hard and come play down in the Cape," he said regarding the chance to further his baseball career. Seidl's constant dedication led him to the Cape League. "As I got closer, I knew I was in a position to compete with the other guys [in the league]," he said.

In his debut, Seidl faced 17 batters in front of the Whitehouse Field crowd on Wednesday night and showed that he can compete with fellow players. He kept a zero in the run column while registering 5 strikeouts over four innings. "It's awesome," Seidl said. "It's the best competition in the country for sure."