League News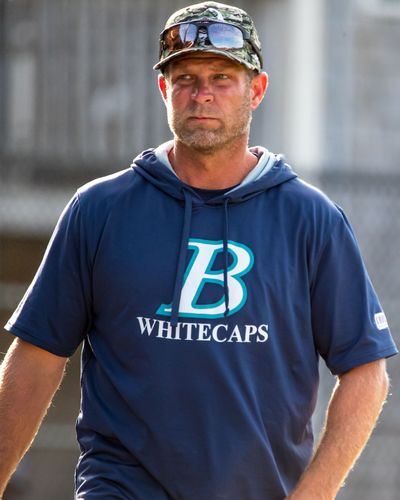 09/16/2021 4:50 AM
Article By: Josh Schwam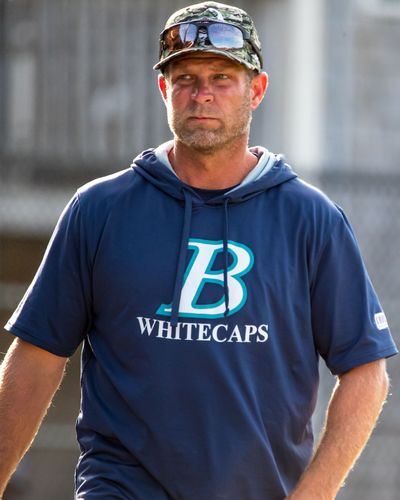 Scott Landers was named the next manager of the Bourne Braves on September 3rd, 2021. He comes to the Braves after winning the 2021 Cape League Championship as pitching coach of the Brewster Whitecaps. Hear from Landers about what makes him the right man for the job.
Q: You have a decade of head coaching experience in Oswego, but what are some of the challenges that come with being the head coach of a team in the Cape League?
A: I don't think there's many challenges, I think you gotta bring In a bunch of different personalities and blend them a lot quicker, and from a coaching aspect I think it's really imperative to be a players' coach and gain their trust quickly with your knowledge and your personality and let them be themselves. You gotta run the roost and rule it a little bit but you also gotta take time to build the relationships with these guys and let them play, almost more like a pro style. Not a micromanaging type atmosphere like they have in college. Let them navigate ups and downs they are going to face on a daily basis.
Q: How would you hope the pitching staff on Brewster this season would describe you as a coach?
A: Somebody that they respect, somebody that they can go to with any problem. Very easy to talk to. If you asked any one of them 'does he have my back' I'd be hard pressed to find anyone that would say no. I think they knew that I had their best interest in mind. It was not about me, about anything else except trying to get them better, as a person and as a player.
Q: What impact has coach Shev and that staff had on you?
A: [Jamie Shevchik] Shev and I were pretty close, we did a lot of things together. We both run successful Division III programs and just watching how he interacts with other coaches on a daily basis, and with other coaches. That's what I take a lot from him. He's a very good manager, especially in the Cape. I learned a lot from the style that he brings to the table and obviously its been successful. Just how he handles himself in different situations, whether it's authority, times that are good, times that are bad, I think he does a great job with that and I've learned a lot.
Q: You've expressed interest in making players comfortable in the organization, what goes into creating that environment and how do you plan to do that?
A: First and foremost you gotta be open with them. They have to know that their best interest is at heart. Just gain their trust. Be there for them. Do not be, for lack of a better term, a dictator. The way my style is, yes they know I am in charge but they also know that I'm there to talk to and be a normal person rather than be just a coach. I think that is the way I have been successful at school as well.
Q: Can you recall any specific actions within the community that made an impact on you in Brewster and how do you plan to integrate yourself to Bourne?
A: The whole Brewster community was great with me and my kids. It takes a while, but you gotta be a people person and you gotta step outside the box sometimes. Help them, let them know that you are appreciative of what they do. Again, it's not about me. I'm going to have fun and enjoy myself coaching baseball, but being around the right type of people is important. Part of the responsibility that falls on me is getting those relationships to the right point.
Q: Is there anything else you'd like to add?
A: I'm just excited to start a new journey in the Cape and one that's my own. Just getting out there and meeting new people and going forward.
Q: Do you have a sense of pride that this is your team now? Is that something that you wear on your sleeve?
A: Yeah, I do. II don't even know how to describe it. It was so surreal at first, now its starting to sink in and as I'm starting to do more and more with the team. Trying to put it together, you know, this is my team for the future. I'm trying to get those relationships going. It is really exciting to be a part of that.